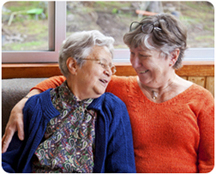 APS clients typically lack the ability to meet their essential needs for food, shelter, clothing or health care. This occurs due to self-neglect or because they are neglected, abused, or financially exploited by others. When an individual is determined eligible for APS services, the caseworker develops a service plan that can include any of the following: 
Referral for psychiatric and/or medical examination and ongoing care

Assistance in obtaining and recertifying Medicaid, Home Care, cash assistance benefits, Supplemental Security Income (SSI) or Social Security Disability (SSD) benefits

Applications for payment of rental and utility arrears

Petitioning Housing Court for Guardian ad Litem to assist with eviction prevention

Identification of alternative living arrangements

Financial management of Social Security benefits

Referrals to the NYPD and District Attorney to address allegations of exploitation and abuse

Heavy-duty cleaning services

Petitioning Supreme Court for Community Guardians to manage financial and domestic affairs
Additional APS Divisions:

Division of Voluntary and Proprietary Homes for Adults (DVPHA)
The Division of Voluntary and Proprietary Homes for Adults (DVPHA) develops and monitors supervised housing for adults 18 years of age and older who are eligible for SSI or CA. These state-licensed private homes provide -- at a minimum -- meals, housekeeping and laundry.
For information on becoming a state-licensed DVPHA provider, call: 212-971-0142
If you require information on placement in a DVPHA home, call: 212-971-2930
Learn more about DVPHA Family-Type Homes for Adults (in PDF)

Division of Post Institutional Services (DOPIS)
The Division of Post Institutional Services (DOPIS) assists patients who will be released or discharged from New York State Office of Mental Health facilities after in-patient care of five years or more. DOPIS staff helps patients to access programs and entitlements necessary to live independently in the community. For additional information on the DOPIS program, call 212-971-2930.
Feedback
APS works collaboratively with community organizations that serve the APS client population. We invite those we provide services for and those we work with to contact the APS at 330 West 34th Street, 2nd Floor, New York, NY, 10001, to share ideas and provide feedback about our services.

If you would like more information on an active APS case, please call the correct borough office: 
Brooklyn Borough Office: 718-722-4830 | 4812
Bronx Borough Office: 718-620-8880
Manhattan North Borough Office: 212-971-2727
Manhattan South Borough Office: 212-279-5794
Queens Borough Office: 718-883-8254
Staten Island Borough Office: 718-556-5846
For assistance or more information, call 311 or the APS Central Intake Unit at 212-630-1853.