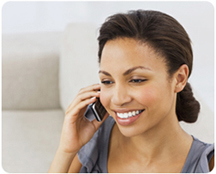 Please go to 311 Online or call the HRA Infoline at 718-557-1399 for more information on our services.
If you need to visit one of our Job Centers or Medicaid offices, they are located throughout the five boroughs. You can access them by clicking below.

* Certified Application Counselors (CACs) are available at many of our offices to assist in the process of applying for health insurance through the Marketplace (nystateofhealth.gov). In addition to the offices referenced in our borough listings, CACs are also available at our Brooklyn headquarters, at 785 Atlantic Avenue, 4th Floor.
HIV/AIDS Services Administration
ServiceLine/Intake Unit
212-971-0626
400 8th Avenue, 2nd Floor
New York, New York 10001
Monday through Friday, 9 AM to 5 PM
Visit Welfare Fraud NYC
Report Fraud
212-274-5030
Claims, Liens and Trusts Information
o For Liens information or lien payment, click here
o For SNT or Trustee information, click here
o For claims and collections or Repayments, click here

Child Support Helpline
888-208-4485
Domestic Violence & Emergency Intervention Hotline
800-621-4673
Hunger Hotline
866-888-8777
Adult Protective Services
212-630-1853
The Freedom of Information Law (FOIL)
The Freedom of Information Law is New York State's principal statute on providing for public access to the records of government.

The Human Resources Administration complies fully with the New York State Freedom of Information Law (FOIL), which was enacted to assure public accountability of state and local agencies while protecting individuals against unwarranted invasions of personal privacy. Public records are made available through the Agency's Records Access Officer. The Agency's Records Access Officer is responsible for ensuring the appropriate agency response to public requests for access to non-confidential records.

Persons seeking access to public records maintained by the Human Resources Administration pursuant to the FOIL are advised to contact:

Records Access Officer
Office of Legal Affairs
Human Resources Administration
4 World Trade Center
150 Greenwich Street, 38th floor
New York, New York 10007
E-Mail: FOIL@HRA.nyc.gov
FOIL records are available for inspection and copying Monday through Friday, from 9 a.m. to 4:30 p.m., by appointment only. Questions regarding the Freedom of Information Law itself may be directed to the Committee on Open Government.
Subpoenas and Legal Papers can be served on the Human Resources Administration at:

Human Resources Administration
Office of Legal Affairs/Subpoena Unit
4 World Trade Center
150 Greenwich Street, 38th floor
New York, New York 10007