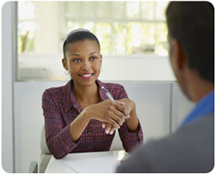 Download and print out applications for Supplemental Nutrition Assistance Program benefits, temporary cash assistance, and other HRA programs. You can also find instructions for applying and applications for services like Child Care Assistance here.

Consumers seeking to apply for public health insurance benefits only should scroll to the "Health Care section" below.

All documents below are in PDF format and you will need to have Adobe Acrobat Reader installed in order to view the documents below.

Suggested Documentation Needed to Apply for SNAP Benefits, Medical Assistance and Cash Assistance (W-119D):

Common Application for Temporary Assistance, Medical Assistance, Food Stamp Benefits, and Services including Foster Care and Child Care Assistance

Recertification Form for Temporary Assistance, Medical Assistance, Medicare Savings Program, and Food Stamp Benefits
(Consumers with public health insurance –only coverage will be mailed personalized recertification forms at the appropriate time. The LDSS-3174 cannot be used to recertify public health insurance-only coverage.)

SNAP Benefits
Application, Instructions for Completion, Request for Replacement of Food Purchased with SNAP Benefits

To see if you qualify and to apply for SNAP benefits go to NYC.gov/ACCESSNYC. You can also download the application (see link to PDF application per each required language below). The completed application and the required documentation can be submitted in person, by mail or by fax to your local SNAP Center.

Child Care Provider Forms

Application for Child Support Services: (English)

What You Should Know About Your Rights and Responsibilities (LDSS-4148A):
English | Español |Русский |عربي | 中文 | Kreyòl Ayisyen | 한국어 | Français | Tiếng Việt |Yiddish

What You Should Know About Social Services Program (LDSS-4148B):
English | Español |Русский |عربي | 中文 | Kreyòl Ayisyen | 한국어 |Français |Tiếng Việt |Yiddish

What You Should Know If You Have An Emergency (LDSS-4148C):
English | Español | Русский | عربي | 中文 |Kreyòl Ayisyen |한국어 | Français |Tiếng Việt |Yiddish

Health Care
For consumers 65 or older, on Medicare, or seeking disability-related Medicaid: DOH-4220, Health Insurance Application/ACCESS NY Health Care for Children Adults application and Access NY Supplement A

Other consumers under age 65 applying for Medicaid, click here.

If you do not speak English well:
English | Español | Русский | عربي | 中文 | Kreyòl Ayisyen | 한국어

I Speak Card (English)

Application for Life Line Telephone Service (English)
This form is used to apply for a reduced telephone rate provided by Verizon via their Life Line program. The form provides information on documentation needed to verify eligibility.

Burial Claims Process & Applications
The Human Resources Administration (HRA) will provide financial assistance to individuals in need of assistance to meet funeral expenses. These funds are available when an indigent resident of New York City dies who may have been in receipt of SSI, CA, or no public benefits at all, without leaving funds to cover their burial expenses and there are no relatives or friends willing or able to pay the funeral expenses.

Applications for Burial Allowance
English | Español | Русский | عربي | 中文 | Kreyòl Ayisyen | 한국어

Request for Additional Allowance (English)
This form is used to request an additional allowance, report a change in your household that may affect your budget, or to add a person to the case.

*Note: This form is also used to request a change or correction of address, even if there no request for an additional allowance.

Request for Payment of Rent Arrears in Excess of Agency (English)
This form is used to request the payment of rent arrears (back rent) when your monthly rent is greater than the allowance you receive from HRA. This form is also used as an agreement for another person who is willing and able to help you pay the excess rent in the future.

Request for Review for Underpayment (English)
This form is to request a review of your case record to determine if your cash assistance grant is correct.

Primary Tenant's Statement Regarding Occupancy of Secondary Tenant (English)
This form is used in shared housing situations for the primary tenant to confirm that an individual is residing in his/her apartment as a secondary tenant. This form also documents the rent charged by the primary tenant to the secondary tenant.