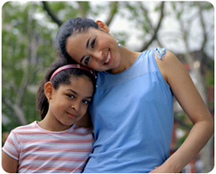 The New York City Human Resources Administration/ Department of Social Services (HRA/DSS) provides temporary help to individuals and families with social service and economic needs to assist them in reaching self-sufficiency.
 
HRA serves more than 3 million New Yorkers through essential and diverse programs and services that include: temporary cash assistance, public health insurance, food stamps, home care for seniors and the disabled, child care, adult protective services, domestic violence, HIV/AIDS support services and child support enforcement.
 
Its 15,000 employees help provide unique individual services that offer sustainable employment along with self-sufficiency plans to overcome barriers to unemployment. HRA's Employment Services offers job programs and training to help people gain employment. Programs like Back to Work and Business Link allow clients to improve basic skills and English proficiency, and move cash assistance recipients into the working world.
 
HRA's commitment to move cash assistance recipients to employment has resulted in the lowest cash assistance caseload in more than 40 years. By providing essential work supports such as food stamps and public health insurance, former cash assistance recipients have a greater ability to stay employed and out of poverty.