All repairs (including emergency, priority and non-priority repair requests) to HPD-Managed buildings are made according to an established priority schedule. Emergency repairs have the highest priority and are either completed by HPD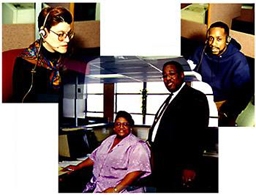 Complaint Hotline Staff


maintenance staff or bid out to contractors as quickly as possible. All other repair requests are handled according to the severity of the complaint and the volume of emergencies.

For assistance, tenants should call the City's Citizen's Service Center at 311 (TTY: (212) 504-4115).

During Heat Season (October 1st through May 31st), staff are available in the Area Offices for extended weekday and weekend hours.

Tenants in public housing should contact the New York City Housing Authority (NYCHA) by calling 311 (311 can be accessed outside of New York City by dialing (212) NEW YORK).