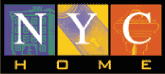 Manhattan
Manhattan is the smallest of all the boroughs (13 miles from north to south and two miles from east to west) and also the most densely populated, with more than 1.5 million people. People flock to Manhattan from all over the world, making living space generally tighter and more expensive than in the other boroughs.
Many people do not realize, however, that it is possible to purchase a home in the very heart of Manhattan. Neighborhoods such as Harlem, Washington Heights, Inwood and the Lower East Side are experiencing a renaissance. New housing is being created in these neighborhoods, and existing apartments and brownstones are being renovated. Neighborhoods are flourishing and landmarks are being preserved. Many people are buying houses, co-ops and condos in these revitalized areas, inspiring existing homeowners to take renewed pride in their investments.
Describing what Manhattan has to offer is no easy task. There are educational institutions for children and adults, including major colleges and universities as well as public, private and parochial schools. World-famous museums including the Metropolitan Museum of Art, the Museum of Modern Art and the Guggenheim feature unique works by famous and emerging artists. Include Central Park among the many landmarks: a large slice of nature in the big city, Central Park spans 843 acres in the heart of Manhattan. And diversity is definitely the spice of life in Manhattan, as it offers people of all ethnic backgrounds a hospitable place to practice their beliefs, speak their languages, and associate with others from similar places. Such neighborhoods as Chinatown, Little Italy, Harlem, Spanish Harlem and Washington Heights are known for their strong cultural identities, helping to create the unique and rich atmosphere for which New York City is known.
Take a look at one of Manhattan's great neighborhoods, Central Harlem.

The Bronx
1.3 million people inhabit the 42 square miles of the Bronx, located just north of Manhattan. The Bronx is actually the only section of New York City that is part of the North American mainland. Twenty-four percent of the land area is parkland, more than in any other borough, and that area includes the world-famous Bronx Zoo. The Zoo, which houses many of the world's endangered species, is the largest metropolitan wildlife conservation park in the United States. The New York Botanical Garden, adjacent to the Zoo, features a wide array of flora and is especially beautiful in the spring and summer months. And who could forget Yankee Stadium, home of the New York Yankees? The borough is also home to 11 universities, including Fordham University and SUNY Maritime College, as well as to many public and private elementary, intermediate and high schools. The Bronx has experienced a growth spurt in the past decade, particularly with the infusion of a large number of Latin American residents. World-famous Latino recording artists Jennifer Lopez and Marc Anthony both got their starts in the Bronx.
There are numerous housing opportunities in the Bronx. Co-op City, said to be the largest apartment complex in the world, is one of the many Bronx neighborhoods to consider. The borough is also home to a large concentration of Art Deco buildings along the famous Grand Concourse. The Bronx's residential neighborhoods also feature co-ops and condos, along with one-, two- and three-family houses in areas such as Pelham Bay, Throgs Neck and Melrose, where there are numerous opportunities for affordable homeownership.
Transportation from the Bronx to Manhattan is fast and efficient-only a subway ride away. Visitors and residents can get to and from many Bronx neighborhoods on the 1, 2, 4, 5, 6, 9, B and D trains.
Visit some neighborhoods in the Bronx: Bedford Park, Belmont, and Melrose.

Brooklyn
Brooklyn is a great place to live-just ask Brooklynites! Brooklyn is the most populous of all the boroughs, home to over 2.4 million people. If Brooklyn were a city on its own, it would be the fourth-largest city in the country. Located on the southwestern tip of Long Island, Brooklyn spans approximately 65 miles of natural shoreline, including about seven miles of sandy beach.
Brooklyn neighborhoods are home to unique and diverse communities with special characteristics and features. People of all nationalities, religions and economic backgrounds are making the choice to own homes there. Areas like Park Slope, Fort Greene, Flatbush, Carroll Gardens, Redhook and Greenpoint are flourishing. And Bedford-Stuyvesant is one of many Brooklyn neighborhoods that is returning to its former glory. Brooklyn offers apartments, classic brownstones and one- to four-family houses in a variety of architectural styles.
Brooklyn offers its residents a world of opportunities. Along with affordable places to live and many work opportunities, it has a host of impressive universities, museums, parks and beaches. Frederick Olmstead, the designer of Central Park, also designed Prospect Park; Olmstead felt that Prospect Park came closer to the perfect realization of his ideal park. The Park's 526 acres, including a zoo and wildlife center, certainly rival Central Park in beauty and grandeur. Other Brooklyn highlights include the beautiful and educational Brooklyn Botanic Garden. In the summertime, Coney Island is a popular destination for native New Yorkers and tourists alike.
Great educational centers located in Brooklyn include Brooklyn College, the Brooklyn Law School and the Pratt Institute. Public and private schools are available at all grade levels. Brooklyn is also known as the "Borough of Churches," with houses of worship accommodating all beliefs, as well as assorted civic and social clubs and organizations. A vast selection of restaurants offers great food of every imaginable type, while theaters, bars and nightclubs make for a pleasurable social life. Nearly every neighborhood in Brooklyn enjoys easy access to the subway and bus systems. Or, if you opt to drive, enjoy the ride over the Williamsburg, Manhattan, Verrazano or Brooklyn Bridges to commute to the other boroughs.
Check out some of the great neighborhoods in Brooklyn: Bedford-Stuyvesant, Kensington, Madison, Boerum Hill, Red Hook, Bath Beach, Sunset Park, East New York, Prospect Heights, and Gerritsen Beach.

Queens
Queens is almost as big as Manhattan, Staten Island and the Bronx combined, occupying about 120 square miles of land. It is host to New York's largest airports, Kennedy and La Guardia. There are a number of colleges and universities in Queens, including St. John's University and four branches of the City University of New York. For recreation, residents can visit the New York Hall of Science, New York's only hands-on science and technology center featuring over 150 exhibits, or the Queens Museum of Art, which is housed in a historic New York City building. Other Queens attractions include Shea Stadium, home of the Amazing Mets, the Aqueduct Race Track and the National Tennis Center, which hosts the U.S. Open Tennis Championship each year.
Queens is predominantly a residential borough and is the most ethnically diverse county in the United States. There is a distinctive international flavor to many Queens neighborhoods. The borough contains many apartment buildings, both rentals and cooperatives, as well as one- to four-family houses.
Queens also has extensive commercial areas, such as Flushing, Jamaica, Long Island City, Maspeth and College Point, which provide both shopping and employment opportunities. Due to the extensive land area, there is still much development underway, bringing with it new jobs and housing.
Learn more about the Queens neighborhoods of Broadway-Flushing, Cambria Heights, Forest Hills/Rego Park, Kew Gardens/North Richmond Hills, the Rockaways, Ozone Park, Jackson Heights, and College Point.

Click here for a map

Staten Island
Staten Island is the third-largest borough of New York and, though it is home to only five percent of NYC's population, it is the fastest-growing borough in the City. The only borough in which homeowners outnumber renters, the island offers a number of residential neighborhoods, making it a convenient and attractive place to settle down. Easily accessible to New Jersey, Brooklyn and Manhattan, residents have a large range of job opportunities. Universities on the island include Wagner College, the College of Staten Island and St. John's University, and there are various public and private elementary, intermediate and high schools.
Recreationally, Staten Island offers its residents a great deal, including museums, historic houses and parks. Staten Island's Greenbelt is actually the largest park in all of New York City. Popular tourist attractions include cultural facilities such as Historic Richmond Town and Snug Harbor Cultural Center. An exciting new addition to Staten Island is the minor league baseball team, the Staten Island Yankees. Getting to and from Staten Island is easy-just take the Staten Island Ferry to for a scenic, convenient and free ride to Battery Park City.
Be sure to look at two of Staten Island's neighborhoods, Manor Heights and Port Richmond.

Go to: