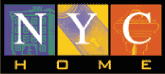 Tax Advantages to Homeownership
Homeowners are able to deduct many of the costs associated with owning and maintaining a home. These tax advantages make homeownership more affordable. Currently, the IRS allows homeowners to make the following deductions on their federal, state and local income tax returns:
Any amount spent on property taxes;
All mortgage interest paid on mortgages valued at less than $1 million for not more than two homes; and
All mortgage interest paid on home equity loans of up to $100,000.
So, what does that mean? Here is an example:
Ms. Smith just bought a three-bedroom home in Flatbush. She purchased it for $195,000, with a $20,000 down payment and a 30-year mortgage loan of $175,000 at 8 percent.
In her first full year of ownership, Ms. Smith will accumulate deductions in the form of interest and property tax payments of $15,240. Those deductions for Ms. Smith, who is in the 28 percent federal tax bracket, amount to a tax savings of $4,260 in one year. Add that to her deductions of 8 percent for the state and local taxes she paid, and Ms. Smith's total savings are $5,486.
Had Ms. Smith decided to rent, she would have made rent payments totaling more than $18,000 (assuming $1,500 per month) in one year, none of which would have been tax-deductible.
For homeowners with multi-family properties, the tax advantages can be even greater because much of what they spend on home improvement can be considered deductible.
There are websites that help you estimate the value of the property tax deductions available to you as a prospective homeowner. For an explanation of what portions of property taxes are deductible, check out the IRS Web site at www.irs.gov

Building Wealth Through Homeownership
Homeowners who have built equity in their homes by paying off a significant portion of their mortgage debts are often able to borrow against that equity. That means that a homeowner in good standing can finance costs like college education, outstanding credit card debt or home improvements more easily.
Interest on home equity loans is generally at a lower rate than interest on other forms of borrowing. And for home equity loans of up to $100,000, the interest is tax-deductible the same way mortgage interest is-another advantage the homeowner has over the renter.
Most local and national banks offer home equity loans at a variety of interest rates, and with a variety of different terms.

Why Buy a Home in NYC?
Many renters who begin to shop for a home to buy don't realize that the most affordable homes in the tri-state area are located right here in New York City. The median price of a home in Queens was $390,000 in 2004, but the median price for a home in Nassau County was $413,000.
There are tremendous home values in the many historic and unique neighborhoods throughout the City. In each of these neighborhoods, homeowners can take pleasure not only in the cultural attractions, parks and schools in their immediate vicinity, but also in their proximity to Manhattan. No matter where in the five boroughs you live, you are never more than an hour from Manhattan by train or express bus.

Property Tax in New York City
Owning a home in New York City means lower real estate taxes: taxpayers here pay far less in property taxes than homeowners in the suburbs. Look at the following comparison:
| | |
| --- | --- |
| Nassau County Homeowner | NYC Homeowner |
| Location: Westbury | Location: Bayside, Queens |
| Home size: 3 bedroom | Home size: 3 bedroom |
| Baths: 2.5 | Baths: 2.5 |
| Home value: $589,900 | Home value: $588,000 |
| Annual property tax: $8,652 | Annual property tax: $3,841 |
In comparing City property-owners to those in Rockland, Westchester and Nassau counties, you'll find that NYC homeowners pay anywhere from 45 percent to 85 percent less in property taxes.
Currently, NYC homeowners pay their property taxes according to the following formula: 8 percent of assessed value x 14.55 percent. In other words, for a single-family home in Flushing with an assessed value of $300,000, the annual property taxes would be roughly $3,492 (8 percent of $300,00 is $24,000; 14.55 percent of $24,000 is $3,492). There are also a number of property tax exemptions available to NYC property owners that can make that amount even lower. For a full explanation of what those exemptions are and how you qualify for them, consult the New York City Department of Finance or call 311 and ask for the Department of Finance tax rate hotline.

What New York Can Offer You
Often referred to as the "melting pot," New York City has always been home to people representing a host of cultures and ethnic backgrounds from around the world. Thanks in part to this diversity, each borough offers an astonishing array of choices. In every community, there are many types of housing, restaurants, newspapers, parks, schools and houses of worship. And just think of how many different neighborhoods there are to choose from! Whether you are looking for a two- bedroom colonial with a yard, proximity to Chinese restaurants, a local Spanish newspaper, or access to sandy beaches, there are neighborhoods in New York City that have all these and more for you.
From culture and leisure opportunities, to some of the finest public and private colleges and universities in the country, to the best in hospitals and healthcare, public transportation and neighborhood living, New York City brings the world together in five boroughs stretching 309 square miles.
Look and see what New York has for you.
Culture and Leisure
All the boroughs offer their residents a wide range of cultural and recreational choices. Beautiful and expansive parks are ideal places for families and friends to enjoy on weekends and during their free time. Beyond famous Central Park in Manhattan, smaller neighborhood parks abound throughout NYC. On any given weekend during the spring or summer, people are out celebrating the warm weather at Isham Hill Park in the historic Inwood section of Upper Manhattan or barbecuing with friends in Prospect Park in Brooklyn. Of course, one popular destination during the warmer months is the City's most famous park, Yankee Stadium. Staten Island parks include six miles of beach from South Beach to Great Kills Park.
Parks are just the beginning of what the City has provides. NYC is home to some of the world's most famous and respected museums. After the Louvre Museum in Paris, the Metropolitan Museum of Art in Manhattan contains the largest collection of western art in the world. Queens features the Museum of the Moving Image, and Brooklyn has the Brooklyn Museum of Art. A popular destination for families, the world-famous Bronx Zoo is the largest metropolitan wildlife conservation park in the United States. The recently-opened Rose Center for Earth and Space, part of the Museum of Natural History on Manhattan's West Side, features the Hayden Planetarium, one of the largest planetariums in the country.
Education Opportunities
There are 1,100 public and parochial schools in New York City, offering students a well-rounded education and myriad special programs in the arts, sciences, law, and other special areas of interest. Check out the Board of Education for more information about the public school system. Undergraduate and graduate study opportunities also abound, with dozens of public and private institutions of higher learning. The City University of New York (CUNY) is one of the largest municipal higher education institutions in the world. It offers 17 campuses in all five boroughs. Columbia University, a member of the Ivy League, features the nation's best journalism and education schools. The private New York University is known for its varied liberal arts programs. The Bronx features Fordham University, and St. John's University in Queens is known for more than its outstanding basketball teams.
Hospitals and Healthcare
New York City has one of the largest and most comprehensive voluntary and public healthcare systems in the country. Many local physicians, working in first-rate teaching hospitals, are leaders in their fields, with international reputations as innovative researchers and practitioners. In addition, New York City has a publicly-run hospital system, the New York City Health and Hospitals Corporation.
Public Transportation
New York City Transit operates the largest public transportation system in North America, carrying over six million passengers daily on 25 subway and 234 bus routes in all five boroughs. More riders use public transportation today than the system has seen in decades! NYC's subways and buses will get you everywhere-from Park Slope, Brooklyn to Astoria, Queens. By 2004, the MTA expects to invest over $10 billion to make the system even more comfortable and efficient. The City also boasts two major international airports as well as the Long Island Rail Road (LIRR) and Metro North train systems. This vast array of transportation networks makes NYC America's only city that is easily navigable without a car. Check out the Metropolitan Transportation Authority for details on the subways, Metro North and LIRR service.
Neighborhood Living
The vitality of NYC's neighborhoods provides an opportunity to experience the richness of the residents' diverse cultures. Each neighborhood has its own feel, giving residents a sense of belonging, community and home. Whether it is because of their favorite Indian grocery in Jackson Heights, summer evening concerts in Prospect Park or the waitress who remembers that they like a bagel with a schmear with a café con leche, New Yorkers will all tell you that each borough is made up of many small towns.
Each of New York City's boroughs offers unique benefits and provides different opportunities for homeownership. Usually more affordable than Manhattan, the boroughs of Queens, Brooklyn, the Bronx and Staten Island provide their residents with more living space, whether in a house or an apartment, along with a lower cost of living. With buses, trains and ferries, commuting within the city is affordable, quick and easy. Education and job opportunities, parks, scenery and beaches-these are just a few of the many resources that the boroughs have to offer. That's the great thing about New York: the options are endless.

What Can I Afford?
Trying to determine how much you can afford is a first step in buying a home. Many factors are involved in this calculation, including the cost of the home, how much you have saved for downpayment, taxes, and whether or not the property will have a rental income. Talking to someone at a housing counseling agency or a local bank may be helpful, and people at these organizations may be aware of special mortgage products for which you are eligible. A good place to start is with a mortgage calculator. Most banks have calculators on their websites.
This site also has calculators to help you compare the costs of renting versus owning. It is important to remember that these calculators only provide estimates.
Go to: