What Type of Property Do I Want to Buy?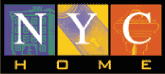 In buying a home, there are many different housing types for you to consider. Each has its own benefits depending on your financial situation and your personal homeownership goals. The following is a list of some of the property types that you can choose from and some important things to consider.
Single-Family Home
A single-family home is a building intended to house one family. While you have the freedom to make all decisions with this type of property, homes are generally more expensive than co-ops or condominiums and there can be additional costs to renovate. It is worth investing in this type of property if you know that you value complete freedom and privacy; but you also must be able to take full responsibility for any repairs or renovations that need to be done.
Multiple-Family Home
Purchasing a small home with rental units can be a great way to make homeownership more affordable. Although the initial purchase price of a two or three family may be slightly more than the cost of a single family home, you may actually be able to borrow more money and the house may be more affordable because you will collect rent from your tenants. The rent you collect will increase your income and will provide you with more money to pay your mortgage. Therefore, the bank or mortgage lender may be more willing to take a larger mortgage or may accept a lower household income because they know that you will also be collecting rent. This is particularly true if you purchase a two- to four-family home through one of HPD's numerous programs to assist families in purchasing affordable multiple dwellings. For information about the New Homes, Homeworks, and Neighborhood Homes Programs, look at HPD's Programs for Homebuyers. HPD has worked with Fannie Mae to develop the affordable financing options that are used with these programs. These standards for underwriting are often referred to as "pilot underwriting."
For help in making your decision about buying a multi-family home, talk to a housing counselor at any of the housing counseling agencies listed in the section of this website.
Cooperative or "Co-op"
A cooperative is a building or development that is owned by its shareholders and is organized as a corporation. It may also be called a stock cooperative or co-op. Ownership of shares in the corporation entitles each shareholder to hold the lease for one or more apartments or houses.
The number of shares you own often correlates with the size of your unit; for example, the owner of a 500-square foot co-op will usually own fewer shares than the owner of a 1,000- or 1500-square foot unit. Shareholders share responsibility for the use and maintenance of public spaces in the building, such as the lobby, laundry room and hallways. Shareholders also have some control over who is allowed to buy into the building; to review their financial solvency, decide whether pets will be allowed, decide whether and when certain improvements will be made building wide, whether subletting will be allowed, and other issues.
Co-ops are governed by a committee of shareholders called a Board of Directors. The Board is comprised either of a small group of individuals elected by all the shareholders, or of every shareholder (in smaller buildings). Boards may or may not choose to hire a managing agent to administer the building. Co-op owners pay a monthly fee called maintenance which includes property, water and sewer taxes; payments toward any underlying building mortgage, the salaries of building staff such as a super or porter, fees to a managing agent, etc. The portion of the maintenance that covers property taxes and interest toward the building's mortgage (if any) is deductible. Co-ops may maintain a reserve fund to pay for shared building maintenance costs such as elevator or roof repair. Depending on the size of the reserve fund, co-ops may bill or assess owners as necessary for large expenditures, such as new windows building-wide, or a new roof.
When you consider buying into a cooperative, you will want to look at-among other issues-the building's annual financial statements, the initial offering prospectus, how many of the units are owner-occupied or still owned by the sponsor of the building or renters (banks like to see a high proportion of owner-occupants when considering making a loan), its maintenance and assessments history, notes of Board meetings, the size of the reserve fund and the age of the elevator and the electrical, boiler, furnace and plumbing systems.
An issue to consider when choosing a co-op is that large and small co-ops offer different experiences. If you live in a large co-op of 50, 100 or 300 units you will be able-if you choose not to run for the Board-to leave most decision- making to a managing agent or the elected co-op Board. You are likely to have a managing agent, doormen, porters, a maintenance staff and you will have virtually no building-wide responsibilities. If you choose to live in a co-op with few units you will have more responsibility to the building and your fellow co-op owners: someone has to stay home to let in the furnace repairman, you may have to serve on the Board, or it may be your turn to move the garbage and recyclables to the curb!
Condominiums or "Condos"A condominium is a building or development with individually-owned apartments or houses. The owner has his or her own deed to the unit. The owner also holds a common or joint ownership in all common areas or facilities that serve the project-land, roof, entrance elevators, hallways, etc. The condo association elects a Board of Managers to administer the maintenance of the common property. Condo owners pay their own property taxes on their units, and they pay monthly-usually low-common charges for operating expenses and taxes on the shared areas of the property. Until recently, condos could not get property loans to go toward repairs, but now some condos are able to get such loans. Condo associations may also build up a reserve fund, which can be used for repairs and improvements of the common areas.
Condo or Co-op?Condos generally do not have use restrictions like co-ops can, and they don't have the same rights to refuse purchasers. You may have more freedom in a condo than in a co-op-to sublet, say, or have a dog-but you may also have fewer means of recourse if you have trouble with your neighbor. Because condos have no Board to approve prospective buyers, and thus are easier to buy and sell, the purchase price of a condo can be more expensive than a comparable co-op. Conversely, monthly charges in a condo are usually smaller than in a co-op because the charge does not include any underlying building mortgage costs. Mortgage rates on co-ops are more expensive than for condos, as it is easier for a bank to resell a condo-with no co-op Board involvement-should it have to foreclose on the property.
Fixer-Uppers
Additional investments of time, energy and financial resources can transform an older house in need of work into your ideal home. Loans are available to assist with the costs of repairing and renovating a home. Information about HPD-sponsored loan programs is available here. Neighborhood Housing Services also offers an emergency repair loan program as well as other home improvement loan programs.
If you are interested in buying a home that needs some fixing up, the Department of Housing and Urban Development (HUD) Section 203(k) program can also help you to finance the repairs. Typically, a homeowner has to obtain financing first to purchase the dwelling and then to do the rehabilitation construction, and finally gets a permanent mortgage to pay off the interim loans after the work is completed. HUD's 203(k) program allows you to buy a fixer-upper with just one mortgage loan, the amount of which is based on the projected value of the property once the rehabilitation work is completed.
A property qualifies for the 203(k) program if it is a one- to four-family dwelling that has been completed for at least a year and is in compliance with local zoning requirements. Co-ops are not eligible for a 203(k), but the program can be used for a condominium unit that meets certain qualifications, and for legally converting a one-family dwelling to a two-, three- or four-family dwelling.
Go to:
HPD's Guide to Homeownership