Signing the Contract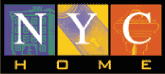 Prior to signing, you and your attorney will probably have to negotiate some of the details in the contract document with the seller and his or her attorney. The contract includes items like how long you have to get your mortgage, in what time period you commit to close, which items in the house will stay and which will go (light fixtures, appliances, etc.), whether the house is certified free of lead and more.
We hope that all of this information will be useful to you as you begin to search for your New York City home. Please note, though, that the information listed on this website does not provide a totally comprehensive review of the homebuying process. Each home purchase is unique in many ways, as yours will be. You will need help from many different professionals during the process, and we strongly advise you to get it. It's worth it!

Go to:
HPD's Guide to Homeownership