Mortgages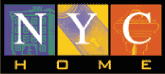 Understanding Mortgages
Once you have decided you are interested in buying a home and before you actually begin the home purchase, it is a good idea to get an overview of homebuying and homeownership. Neighborhood Housing Services (NHS) offers free homebuyer's orientation seminars weekly; contact them at (212) 519-2500 for details. You could also take a free online homebuyer education course.
After determining what kind of property you want to buy and can afford, the next step is getting a mortgage loan. Mortgages are more complicated than just making a down payment and monthly payments. Here are some important terms to consider when looking for a mortgage:
Principal: The amount of money that the borrower owes on a mortgage.
Interest: The fee borrowers pay to obtain a loan. It is calculated based on a percentage of the total loan.
Real estate taxes: Taxes assessed on land or property by different government agencies to pay for school construction, fire department service, etc.
Property Insurance: Insurance coverage purchased to protect property owners against theft, fire, hurricanes and other disasters.
PITI: An abbreviation for Principal, Interest, Taxes and Insurance. When a buyer applies for a loan, the lender will calculate the principal, interest, taxes and insurance. The figure is designed to represent the borrower's actual monthly mortgage-related expenses.
There are many places to look for the best mortgage rate and type for you: through a housing counseling agency, your local banks, your labor union, in the mortgage bankers ads in the newspaper's real estate section, through a mortgage broker or online. Any special circumstances-like being a first-time homebuyer, buying in New York City or State, having a low or moderate household income, being a teacher or police officer, wanting to buy a co-op, wanting to buy a home with rental units-can affect the kind of mortgage product and rate you are offered. Ask a lot of questions, and compare! If you feel you have a good understanding of the mortgage process and are comfortable working independently, you may want to investigate rates and terms at your local bank or online. If you are looking for a special affordable mortgage product or have credit issues or other special circumstances which may affect your financial needs, you might do better working with a housing counseling agency or talking with a mortgage broker.

Finding a Mortgage Broker
A mortgage broker works with lenders across the country and can make sure that you are getting the lowest mortgage rate possible for your circumstances. The mortgage broker is paid by the lender, not the homebuyer. If you are in the market for a co-op, remember that the mortgage rate you will be offered will be slightly higher than for a single-family home.
Even if you are looking for a regular mortgage (not a special affordable mortgage product), you may want to arrange a free consultation with a mortgage broker. Your real estate broker can refer you to mortgage brokers with whom their clients have had good experiences. Internet resources also are useful for finding a mortgage broker.
The New York Association of Mortgage Brokers offers a list of mortgage brokers by location who can help with mortgage consultation, making mortgage choices, and loan origination and processing.

Finding a Mortgage Online
In addition to finding a mortgage broker online, you also can use the Internet to locate the best mortgage yourself. You can use bank websites to learn general information about buying a home and types of mortgages and to either apply for a loan online or find a local bank branch at which to apply. Washington Mutual, HSBC , Citibank, Bank of America, Chase Bank, Greenpoint Bank, Bank of New York, Banco Popular and Astoria Federal Savings all have online loan applications with step-by-step instructions and explanations. By applying online, you receive a quick reply and can apply whenever and from wherever you like, with all of the personal, financial and property information you would use to apply in person. Remember, though, that when you apply online there is no one to help walk you through the process or to meet with face-to-face you have questions or need help.

Mortgage Costs
There are important factors in a mortgage loan package that will determine whether you can afford the house you want. The most important of these are:
The interest rate;

Points;

Mortgage Type (fixed rate, adjustable rate, balloon etc.);

Closing costs and fees; and

Down payment and mortgage insurance.

For instance, the interest rate will help to determine the value of your monthly mortgage payments (a higher interest rate will lead to a higher monthly payment). A short-term loan will offer a lower interest rate than a long-term loan because you agree to pay back the lender more quickly. Different lenders will offer different interest rates, so it is important to shop around.
Another detail to consider is what type of mortgage loan is best for you. Common options include a fixed-rate mortgage, in which the interest rate does not change for the entire life of the loan. An adjustable rate mortgage will have a fluctuating interest rate based on market conditions. Since no one knows how the market will behave, adjustable-rate mortgages are riskier than fixed-rate mortgages. Over the life of the mortgage you may end up paying more or less than if you had a fixed interest rate. A balloon payment mortgage allows you to make relatively small monthly payments for the initial period of the loan, but requires a large, lump-sum payment toward the end of the term.
It is important to understand how many points the lender will be charging to originate the loan. A point equals 1 percent of the total mortgage amount. Lenders charge different numbers of points for different loans. In certain cases, lenders may advertise very low interest rates, but build a high point charge into the cost of issuing a loan at those rates, effectively making the deal less valuable than loans at higher interest rates.
Closing costs and fees are additional fees that the buyer and the seller must cover during the course of the mortgage loan transaction. They include such items as credit report fees, origination fees, attorney's fees, appraisal fees, survey fees, and title search and title insurance.
The lender will provide you with the annual percentage rate (APR). The APR expresses the costs of the mortgage as a yearly rate. It usually includes the costs for points, broker fees, and certain closing costs. Calculating the APR is a good way to get a fuller sense of all the costs associated with the loan.
The money paid up front on a home is the down payment, generally 10 to 20 percent of the purchase price of the home. Down payment amounts can vary outside of that percentage range, depending on a specific agreement with a lender or on your qualification for down payment assistance programs. First-time Homebuyers Clubs are a great way to save for a down payment. The First Home Club is a Federal Home Loan Bank program in which your savings for a down payment are matched 3 to 1 up to $5,000-that means that you can put aside $2000 and wind up with $5,000 after a year toward your down payment! Speak with your neighborhood housing counseling agency about this program. Information about government down payment assistance programs is available on both HPD's website and Fannie Mae's Homepath website. The Department of Housing and Urban Development (HUD) has a comprehensive worksheet and homebuyer's kit to assist in your mortgage shopping. Mortgage Café.com is one of many sites on the web that will provide you with information about current mortgage lending rates from several different banks. The search engines Google, Yahoo, Altavista, Excite and Lycos also provide this information if you search for "mortgage rates."

Beware of Predatory Lenders!
If you are a homeowner looking to refinance or get a home equity loan, be wary of predatory lenders. Predatory lenders promote quick-fix financial solutions in order to convince potential homebuyers to invest in properties that they are unable to afford. Contractors who offer you financing may also be associated with predatory lenders. While legitimate lenders use marketing techniques also employed by predatory lenders, predatory lending often is marked by telephone, door-to-door, direct mail, Internet and television solicitation that advertises "bad credit, no credit, no problem" loan programs. Organizations like Neighborhood Housing Services, South Brooklyn Legal Services, and the Parodneck Foundation can help with identifying and avoiding the high rates and fees of predatory lenders.

Processing Your Application: What Lenders Look For
While you are shopping around for the mortgage that best meets your needs, the mortgage providers are evaluating whether or not they should invest in your home purchase. Lenders determine your ability to pay back a mortgage by making sure that monthly payments of principal, interest, taxes, and insurance (PITI) do not exceed 28 percent and that monthly debts do not exceed 36 percent of your gross monthly income. Besides looking at straight numbers, lenders determine your ability to repay a mortgage debt by considering what kind of job you have, whether or not you have dependents and what other financial obligations you carry.
Lenders also consider your credit history and the value of the property you are buying, which will serve as collateral in case of loan payment default. Looking over your credit report before beginning to shop for a mortgage will allow you both to check for the report's accuracy and completeness and to anticipate how mortgage providers will react to your credit history-see the Jobs, Credit, and Savings section of this website.

The Mortgage Application Process
After you have decided on a property and chosen a lender, the mortgage application process moves forward in several stages. The likely first step is for the lender to ask you to fill out a Uniform Residential Loan Application. At the initial loan interview you (and any co-borrowers) should have with you:
Social Security number and birth date;

Most recent paystub with year-to-date earnings;

Original W-2 tax forms for the past two years;

Names, addresses, telephone numbers of employers from the past two years;

Account numbers and current balances of checking, savings and any other accounts;

Documentation for current assets, such as certificates of deposit, IRAs, stocks and bonds;

Value of personal property, including life insurance face value, employee retirement accounts, furniture, cars, collections, etc.;

Monthly payment and total amounts due along with contact information for creditors of any existing loans;

Your home or rental addresses for the past two years; and

A completed Agreement of Sale for a home, along with a legal description (block and lot number) for the property and any receipts for down payments made on the property.

The lender or mortgage broker is required to take action on your mortgage application and to notify you of the action taken no more than 30 days after receiving your completed mortgage application. If you are denied a mortgage, the lender must give you a written statement indicating why your application was denied, or information on how to obtain such a statement. Lenders are prohibited from discriminating based on race, color, religion, national origin, sex, marital status, age or the fact that all or part of an applicant's income comes from public assistance. As a borrower, you have a right to this protection and others. For more information on borrowers' rights, consult HUD's website.

Go to:
HPD's Guide to Homeownership