Finding Available Properties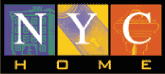 There are many resources in New York City to assist potential homebuyers in locating properties for sale. Newspapers, the Internet and real estate brokers can all be valuable resources when you start looking for listings of properties for sale. Since real estate brokers charge a fee if you purchase a property through their services, it is important to pick someone who you trust.
The real estate broker works for the seller, not for you-even if is he or she is working hard and taking you around to look at properties. State law requires brokers to identify themselves as seller's brokers if that is what they are, and if your broker does not specify, you should ask. It is possible for you to hire a "buyer's broker" who will represent your interests in the transaction. Even if you are working with a seller's broker, he or she is required by law to treat you fairly. Address any questions you have regarding the broker's behavior to the New York State Consumer Protection Board.
A real estate broker may also recommend mortgage providers to you, though you are in no way obligated to deal with the recommended lenders. Below are suggestions that may help you find available properties or brokers:
Citywide newspapers such as the Daily News, the New York Times and the New York Post have listings of homes for sale.
Local newspapers have listings in and around the areas where they are circulated. If you know the area where you want to live, these can be a particularly good resource.
Most of the HPD-developed homes for sale are advertised in at least one local and one foreign language newspaper.
HPD sponsors numerous homeownership programs with many types of housing located throughout the city. Click here for HPD home listings.
Additional internet resources for listings of properties for sale and information on where to find real estate brokers include Fannie Mae and the Department of Housing and Urban Development (HUD).
There are also sites that will tell you about homes for sale in New York City and the surrounding area:
Realty Times is a wealth of information on available real estate, mortgage lenders, brokers, and real estate news and advice.
Realtor.com provides listings of brokers and properties throughout the United States and answer your questions about the homebuying process.


Go to:
HPD's Guide to Homeownership