Finding an Attorney
The content on thissection of the web site is being provided for informational purposes only.It is not intended to provide legal advice and should not substitute forthe advice of an experienced real estate attorney. Also, the links and referencesto other web sites and organizations are provided for informational purposesonly. HPD does not endorse any specific organization or web site and doesnot suggest that one source should be utilized to the exclusion of another.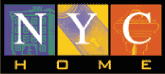 After you have found a property and been approved for a mortgage, some final procedures and paperwork must be taken care of in order for the sale to be official. At this point, you will need to hire a real estate attorney to review all documents and represent you through the contract and closing processes. Be sure that the attorney you hire is experienced and has expertise in real estate transactions.
How Do I Find a Real Estate Attorney?
Your real estate broker, housing counseling agency, friends or family members who are homeowners may have had a good experience with a real estate attorney and can refer you to one. You may choose to call the New York Legal Referral Services at (212) 626-7373. They can refer you to a real estate lawyer for a small fee. Be sure that the attorney you hire is experienced and has expertise in real estate transactions.
Your lawyer will request a title search and purchase title insurance for you. The title search verifies the seller's ownership of the property and reveals any liens (debts that have to be paid) against the property. You will need to buy both lender's and owner's title insurance policies, which provide further protection against fraudulent title claims by the property seller. A survey of the property, or an update from a surveyor who has done a previous survey of the property, should be conducted to ensure that the property's boundaries match what is stated in the sales contract.
You are almost finished! Now you have a real estate lawyer who will guide you through the contract and closing and a mortgage lender getting your mortgage ready for closing. If you are purchasing a co-op, the board members will interview you and may request that you provide them with additional financial information before you can proceed to close.
Go to:
HPD's Guide to Homeownership