Engineer's Report and Property Condition Disclosure Statement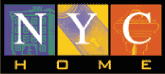 After deciding about homeowner's insurance, you will need to get an engineer's report. A Licensed Professional Engineer will verify the structural integrity of the home and will inspect all of the physical, electrical, plumbing and mechanical components of the home; he or she should issue a report that details what is wrong and how the faults can be corrected.
New York State law requires that property-sellers of one- to -four-family homes provide potential buyers with a property condition disclosure statement prior to the seller's acceptance of a purchase offer. The statement includes 48 questions about the property's condition, patent and latent defects, structure and status with respect to occupancy and location in a flood plain. Make sure to obtain this statement-you should get as much information as possible before you sign the contract. You can find out more information on the Division of Licensing Services website.
If these reports are acceptable to you, and you are comfortable with the monthly costs that you will be carrying, you and your attorney will review the contract prepared by the seller's attorney.
Go to:
HPD's Guide to Homeownership