Lists of City-sponsored Affordable Homes
HPD's Guide to Homeownership in New York City
Homebuyer Education Training
Down Payment Assistance
Housing Programs for Municipal Employees
---
Lists of City-sponsored Affordable Homes
HPD has developed several programs that enable New York's families to purchase newly constructed or newly renovated homes and/or apartments. City subsidies and other financing tools are used to make these homes affordable to low-, moderate-, and middle-income families.
The City itself does not sell the homes, but works with real estate professionals and community sponsors to market the homes. You will see phone numbers listed for our partners, and you will need to contact them directly to purchase a home.
FRAUD ALERT: DO NOT PAY ANY MONEY OR FEE AT ANY TIME TO ANYONE FOR AN APPLICATION TO ANY HPD SPONSORED HOUSING PROJECT. IF YOU SEE AN ADVERTISEMENT FOR AN HPD AFFORDABLE HOUSING PROJECT THAT IS NOT POSTED ON THIS WEB SITE REPORT IT TO 311 IMMEDIATELY.
Many of the homes advertised here are marketed to families whose annual gross income falls within certain boundaries. In addition to income guidelines, the marketing agent will consider the buyer's credit worthiness. In order to be eligible, you must occupy the home you purchase as your primary residence. Follow the link that corresponds to your borough-of-choice.
Many people have expressed interest in buying a dilapidated building and fixing it up themselves. HPD does not sell buildings in dilapidated condition to the general public. Occasionally, we sell a building at market value when we have buildings in better physical shape. Current tenants in good standing are given the first opportunity to purchase their building. If the tenants are not interested or not able to purchase the building, it is offered to the general public through an Asset Sales Request for Offers process.
The City also lists affordable apartments for rent and for sale on HPD's Affordable Housing Hotline. This is a recorded message announcing apartments created under HPD's affordable housing programs that are ready to be rented. You may reach the hotline by calling 311 (311 can be accessed outside of New York City by dialing (212) NEW YORK). Listings for homes and apartments that are available under HPD-sponsored programs are also advertised in local and city-wide newspapers.
---
HPD's Guide to Homeownership in New York City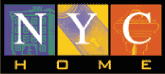 Thinking of becoming a first time homebuyer? From deciding on a neighborhood in New York City to figuring out how much you can afford to pay and how to get the best deal on your mortgage, HPD's Guide to Homeownership in New York City will help you through the homebuying process.
---
Homebuyer Education Training
To take the first step toward purchasing a home, contact an HPD-approved counseling agencies to register for homebuyer education training.
---
Down Payment Assistance
Many New Yorkers want to buy a home but don't have enough money saved for their down payment and closing costs. As part of Mayor Bloomberg's "New Housing Marketplace Plan," the New York City Department of Housing Preservation and Development (HPD) created the HomeFirst Down Payment Assistance program. It provides qualified homebuyers with the greater of 6% of a home's purchase price or $10,000 toward the down payment or closing costs on a 1-4 family home, a condominium, or a cooperative in one of the five boroughs of New York City.