The content on this section of the Web site is being provided for informational purposes only. It is not intended to provide legal advice and should not substitute for the advice of an experienced real estate attorney. Also, the links and references to other Web sites and organizations are provided for informational purposes only. HPD does not endorse any specific organization or Web site and does not suggest that one source should be utilized to the exclusion of another.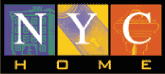 If you rent like most New Yorkers, you may not know that the City offers many opportunities for homeownership throughout the five boroughs. From deciding on a neighborhood to figuring out how much you can afford to pay, this site will guide you through the steps to becoming a New York City homeowner, including:
---
A Message from Mayor Bloomberg

Most people consider homeownership one of the foundations of the American dream. In fact, homeownership provides financial stability for many American families. Despite this, only three-in-ten New York City residents own their homes. Instead of building equity and savings with a long-term investment in a home, most New Yorkers spend money that they will never recoup on rent.
It is true that New York City is a renter's city by design. A very large proportion of our housing stock was built as rental property. But it is also true that the five boroughs contain some of the most attractive single-family homes and multi-family properties in the tri-state area. Beautiful and historic neighborhoods like Forest Hills, Kingsbridge, Bedford-Stuyvesant, and Richmondtown feature tree-lined streets and lush, green parks. And homes in these neighborhoods have lower taxes and are more affordable than their counterparts in New Jersey or Westchester, Rockland, Nassau and Suffolk Counties.
This Web site will help you understand the advantages and disadvantages of homeownership, and how to go about becoming a homeowner. We feel it is a tremendous resource, and invite you to make use of it. Please read on to find out more about what makes the City a great place to buy a home.
---
A Conversation with the Mayor on Homeownership
Q: Why is homeownership important?
MRB: Studies have shown that increased homeownership within a community stabilizes and revitalizes that community. Homeowners are more likely to maintain and improve their property, thereby improving the neighborhood as a whole. As neighborhood improvement is a major goal of my administration, I consider increasing the homeownership rate in New York City to be of utmost importance.
Q: Why should you, as a New Yorker, buy your own home?
MRB: Homeowners are more financially secure than renters; they save more money on a month-to-month basis. And paying off a mortgage builds equity that can be leveraged in the future for important expenses like college and retirement. Homeowners, furthermore, receive a substantial tax deduction. On the other hand, renters do not get any return on their rent payments.
Q: Why should you buy in New York City?
MRB: From career development to entertainment, New York City offers the best of the best to its residents. We have a tremendous variety of home types, from condominiums and co-ops to three-family homes. And the neighborhoods are even more diverse than the homes themselves.
When you own your own home in NYC, you pay lower property taxes than in the suburbs. Also, for those who work in Manhattan, there is no long commute.
I sincerely encourage New Yorkers to invest in a home. When you buy your own home, you're not just investing in your future, you're investing in the future of New York City.

---
Go to: