One of the Bloomberg Administration's top priorities and signature achievements has been the creation and preservation of affordable housing. Since 2003, when the City launched the New Housing Marketplace Plan (NHMP or the Plan), and through the end of 2013, the City has financed nearly 160,000 units of affordable housing throughout the five boroughs—on track to exceed its ambitious goal of 165,000 units by July 2014. At completion, the NHMP will have provided affordable homes for over half a million New Yorkers, representing the largest municipal housing effort in the nation's history: if these units were to stand alone, a single city will have created a demographically and income-mixed community the size of present day Atlanta!
Affordable housing development has propelled community revitalization, created construction and permanent jobs, and laid the foundation for a surge in private sector investment. This in turn has fueled a new cycle of growth in numerous City neighborhoods that once faced disintegration and abandonment. The quality of housing built under the Plan reflects heightened attention to design and construction standards that enhance the health and well-being of residents and put less strain on the environment.

For the NHMP 2003-2014 Report, please click here.

For PDF files of all infographics and Borough Info Sheets, please click here.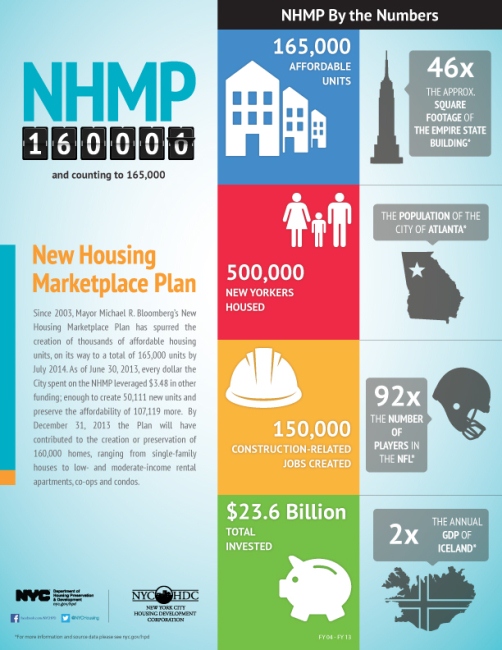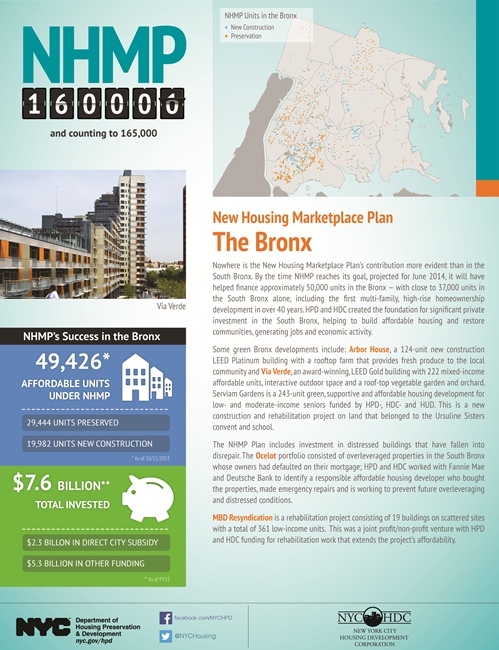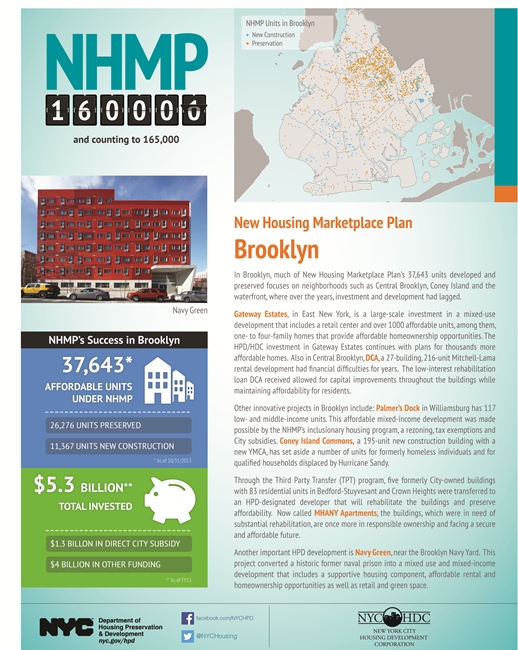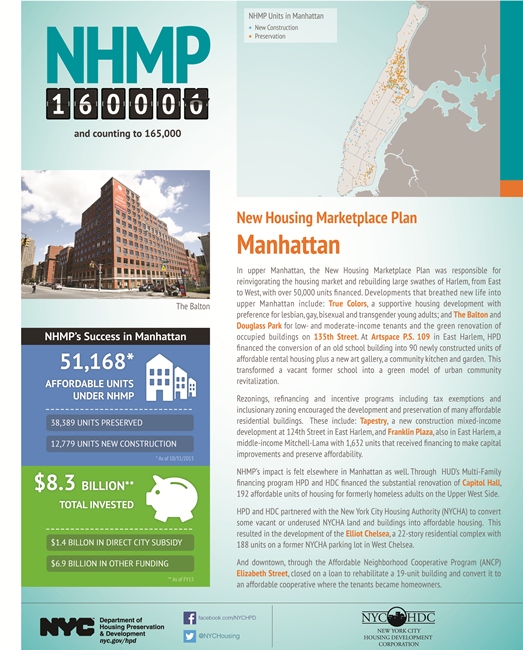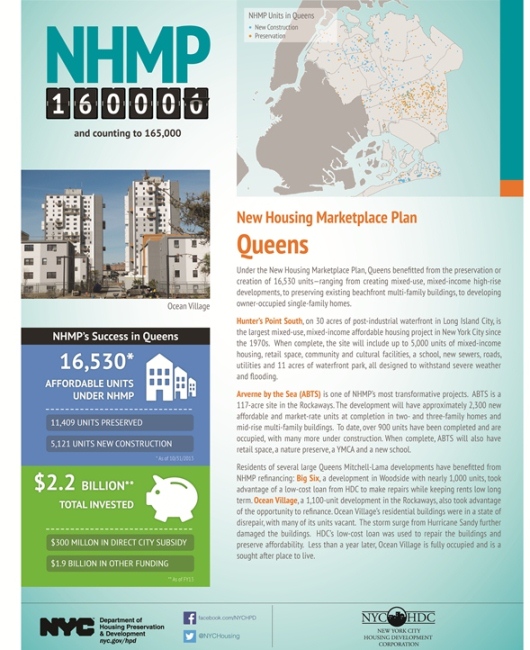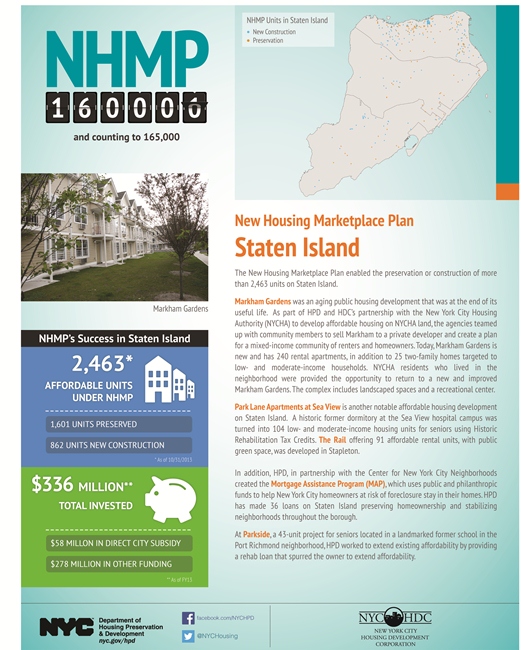 Sources:
165,000 affordable units = the approximate square footage of 46 Empire State Buildings[1]
500,000 New Yorkers housed is more than the population of the city of Atlanta[2]
150,000 jobs created = approximately 92X the number of player in the NFL[3]
$23.6 Billion invested = nearly 2X the GDP of Iceland[4]
Based on 750 sf as the average square footage of an NYC apartment (http://www.nakedapartments.com/nyc/one-bedroom-apartments-nyc) and 2,700,000 as the approximate square footage of the Empire State Building (http://www.esbnyc.com/documents/press_releases/ESB_Fact_Sheet_FINAL.pdf)
2 Based on 2.3 people as the average number living in a NHMP and the 2012 census population estimate of Atlanta
(http://quickfacts.census.gov/qfd/states/13/1304000.html)
3 https://www.nflplayers.com/About-us/FAQs/NFL-Hopeful-FAQs/
4 Based on 2012 GDP of $13.6 billion (http://www.tradingeconomics.com/iceland/gdp)