This section of the website offers useful information for individuals and families who may not be eligible for public health insurance programs, yet have limited resources. You can find out about additional health care access resources and other available public benefits.


Available Health Care Resources
and Other Benefits

Programs and Services
You can find links to prescription drug assistance, mental health, dental and vision services.

Health and Hospitals Corporation
The Health and Hospitals Corporation makes health care services affordable for all New Yorkers through a financial screening system called HHC OPTIONS.

Community Health Centers
Community Health Care Centers provide comprehensive and cost effective primary care and supportive services that promote access to health care.

DOHMH Clinics
The Department of Health and Mental Hygiene offers individuals and families free health services including immunizations, sexually transmitted disease testing, tuberculosis services, and flu shots.
| | | |
| --- | --- | --- |
| | | |
| | | |
| --- | --- | --- |
| | | |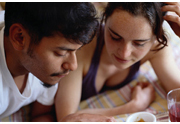 Welcome to the HealthStat pre-screening system for health insurance. The pre-screening system serves both individuals and families living in New York City. This system can help you find out if you and your family qualify financially for public and private health insurance options.




Visit www.nyc.gov/
accessnyc, a free Web site where New Yorkers can screen for eligibility and get information for City, State, and Federal benefits and programs. Learn how to apply, what documents to bring, where offices are and how to get there, and even print partially completed applications. Visit ACCESS NYC online anytime, from any computer with an internet connection. Benefit Information. One Place.