This section of the website offers useful information for individuals and families about income supports, food programs and housing tools. You can find out about benefits to help you and your family meet basic needs.

Other Public Benefits
Find out about other public benefit programs that you may qualify for including, food stamps, Women, Infants and Children (WIC) Program, child nutrition programs, heating assistance and tax credits.

Affordable Housing Resource Center
This site provides information on all aspects of City housing, including renting an apartment, buying a home, and apartment maintenance issues. You will also find all of the City's affordable housing lottery listings.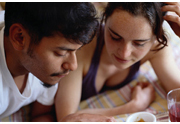 Welcome to the HealthStat pre-screening system for health insurance. The pre-screening system serves both individuals and families living in New York City. This system can help you find out if you and your family qualify financially for public and private health insurance options.




Visit www.nyc.gov/
accessnyc, a free Web site where New Yorkers can screen for eligibility and get information for City, State, and Federal benefits and programs. Learn how to apply, what documents to bring, where offices are and how to get there, and even print partially completed applications. Visit ACCESS NYC online anytime, from any computer with an internet connection. Benefit Information. One Place.