This section offers information about public benefits and income support programs. Below are some of the benefits you and your family may qualify for depending on your income, household size, assets and other program eligibility requirements:

Food Stamp Program
The Food Stamp Program is a federal program available to help individuals and families, both employed and unemployed, meet their food needs.

Women Infants and Children (WIC)
The WIC program is a special supplemental food program that provides nutritious foods, milk, juice, formula and other items to low income pregnant or breastfeeding women, infants and children up to age 5.

Child Nutrition Programs
The National School Breakfast and Lunch Programs are federal programs providing free, reduced price or full price breakfast and lunch at participating New York State schools.

Tax Credits
Tax credits such as the Earned Income Tax Credit and Child Tax Credit help workers receive some or all of the income tax they paid during the tax year.

Other Helpful Resources



For Clients:



If you are interested in finding out if you are eligible for Food Stamps, WIC, tax credits and other New York City benefits, please visit a Robin Hood Single Stop site near you and ask for a free benefit screening.

Log on to The NYC Family Guide and learn more about the child care options available to you in New York City.



For Counselors and Social Service Providers:



The Self-Sufficiency Calculator for the City of New York is a free and anonymous tool that helps counselors find out if low-wage workers are eligible for several work supports in New York City including Cash Assistance, Food Stamps, health insurance, and tax credits. For more information or to attend a free training on the Calculator please visit the Women's Center for Education and Career Advancement's or call (212) 964-8934.
| | | |
| --- | --- | --- |
| | | |
| | | |
| --- | --- | --- |
| | | |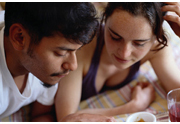 Welcome to the HealthStat pre-screening system for health insurance. The pre-screening system serves both individuals and families living in New York City. This system can help you find out if you and your family qualify financially for public and private health insurance options.




Visit www.nyc.gov/
accessnyc, a free Web site where New Yorkers can screen for eligibility and get information for City, State, and Federal benefits and programs. Learn how to apply, what documents to bring, where offices are and how to get there, and even print partially completed applications. Visit ACCESS NYC online anytime, from any computer with an internet connection. Benefit Information. One Place.