2012 Scholarship Recipients
Twenty New York City students will receive scholarships to attend St. George's University School of Medicine in return for giving back to the community by practicing primary care medicine at an HHC hospital after receiving their medical degree.  The CityDoctors scholarship program will provide more than $11 million in scholarships to New York City residents over the next five years.  This first round of students will receive scholarships valued at more than $2.396 million.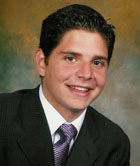 Eric Behar
Mr. Behar earned his BA in biology from Yeshiva University and a MS in neurobiology and physiology from Northwestern University. As an undergrad, he volunteered as a researcher at the burn center at New York-Presbyterian/Weill Cornell Medical Center. His work on a medical mission to Nicaragua reminded him of the struggles his father faced bringing his family to the United States from his native Cuba. Mr. Behar hopes to use his medical education to care for patients in underserved communities.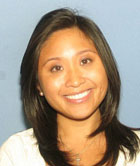 Felicia Fojas
A native of Queens, Ms. Fojas attended Townsend Harris High School.   She holds a BA in human development studies from Cornell, where she conducted research on infant development, and an MS in biomedical sciences from the University of Medicine and Dentistry of New Jersey.  She is interested in pediatric medicine and her goal is to educate, treat, and promote good health among the children she serves while meeting the health care needs of her New York City community.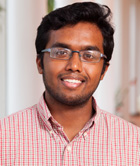 Arun John
Mr. John attended Queens High School for the Sciences and graduated cum laude from SUNY Stony Brook, where he specialized in biomedical engineering, earning BS degrees in both biology and psychology.  He is a former volunteer at New York Hospital Queens and operates with the firm belief that the trust of patients must be earned and held in the highest regard. As an undergraduate at Stony Brook, he also assisted in clinical research in the University Medical Center's Cardiovascular Catheterization Lab.
Kunal Kambli
Mr. Kambli recently completed his second year at St. George's University. Prior to that he attended SUNY Stony Brook, receiving its Presidential Scholarship and graduating magna cum laude with a BS in biochemistry and anthropology. He was also inducted as a member of Phi Beta Kappa. He then entered the graduate program in public health at Stony Brook, receiving an MPH with a concentration in public health practice. Born and raised in Queens, Mr. Kambli graduated from Stuyvesant High School. His goal is to work as a primary care physician.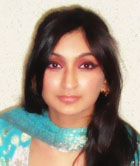 Mehvesh Khan
Since graduating from Hunter College with a BA in psychology, Ms. Khan has volunteered at Beth Israel Medical Center's Kings Highway Division in Brooklyn and worked at her family's business. With the help of the CityDoctors scholarship, she looks forward to serving her home city as a primary care physician, where she wants to establish lasting and trusting relationships with his patients, much like the one she maintains with her family's doctor at HHC's Coney Island Hospital.
Gloria Lee
Ms. Lee has a BS in neuroscience from MIT, where through her studies she treated patients in underrepresented communities in South Africa and Zambia, and worked as a lab technician in the Massachusetts General Hospital Cardiovascular Research Center.  As a student at Hunter College High School in Manhattan she volunteered in the radiology department at Long Island Jewish Hospital, and tutored math and science students in Harlem and the Bronx.  Ms. Lee's goal is to practice as a primary care physician, providing care for those with varying economic and social backgrounds.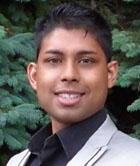 Julian Lildharrie
A native of the Bronx, Mr. Lildharrie aspires to become a physician with the intentions of promoting health education, medical screening, and community wellness. He earned his MS in physiology and biophysics from SUNY Stony Brook University Medical Center after completing his undergraduate education at CUNY City College. Mr. Lildharrie has taught third grade in the South Bronx and wishes to give back to the community by educating and caring for families as a primary care physician.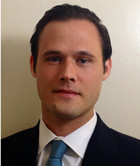 Montgomery Lobe
Mr. Lobe grew up in lower Manhattan and attended high school at Packer Collegiate Institute in Brooklyn.  He holds a BA in biology and neuroscience from Oberlin College, from which he graduated with high honors in neuroscience.  After graduation, Mr. Lobe secured a research position in the Department of Psychiatry at NYU Langone Medical Center, where he also worked on the development of a portable EEG device.  He is currently finishing his fourth year at St. George's University and is applying to residencies in internal medicine, hoping to practice as a primary care physician.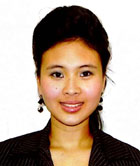 Praeophayom Prathuangsuk
Ms. Prathuangsuk earned her BS in chemistry from Lehman College, where she graduated summa cum laude. She has volunteered with the American Heart/Stroke Association, as well as community health fairs and blood donor clinics. As a primary care physician serving New York City she hopes to educate underserved communities on the risks of heart attack and stroke, and to make an impact on the obesity epidemic through education and the promotion of healthy lifestyle changes.
Megan Reynolds
A native New Yorker, Ms. Reynolds has a BS in chemical engineering from Manhattan College and an MBA in International Management from Thunderbird School of Global Management in Arizona. She has spent more than ten years serving hospitals in New York, California, Spain, and Mexico as a pharmaceutical representative. Fluent in Spanish and Portuguese, and learning Hindi, Ms. Reynolds plans to bring her experience to the world of patient care in a career as a primary care physician.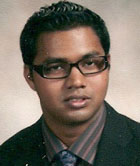 David Roy
Mr. Roy holds a BA in Mathematics, with a minor in Chemistry and Biochemistry, and a MA in Mathematics from Queens College. He has volunteered in city hospitals and private family practices, as well as with cultural and civic organizations. His work with a diverse patient populations molded his belief that trust is a key component in the patient-physician relationship. Mr. Roy plans to enter primary care practice in New York City, guiding patients toward healthier choices to improve their quality of life.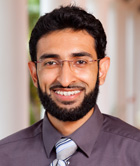 Nawaz Rupani
A native of India, Mr. Rupani settled with his family in Queens and attended Francis Lewis High School. He earned a BA in biology and neuroscience from Queens College, graduating magna cum laude.  His volunteer experience in the emergency room at Flushing Hospital in Queens and his experience with a doctor-shadowing program in Brooklyn inspired him to become a physician. Mr. Rupani's goal is to be a primary care physician and create community programs for underserved urban populations in the treatment of asthma, diabetes, and hypertension.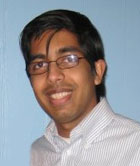 Ali Samee
A native of Bangladesh, Mr. Samee emigrated with his family to Queens and graduated from Brooklyn Technical High School.  He earned a BS in applied economics and management at Cornell, and received an MS in accountancy from the University of Notre Dame.  He is a former volunteer at Elmhurst Hospital in Queens, and credits his time there working with patients in low-income communities with his desire to pursue a medical career serving low-income populations. Mr. Samee plans to work as a primary care physician in New York City.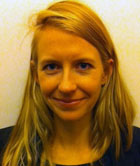 Sara Sahl
Ms. Sahl earned her MPH from Columbia University and a BA in Psychology from the University of California, Los Angeles. Her work as public health epidemiologist with the New York City Department of Health and Mental Hygiene Bureau of Communicable Diseases is where her desire to practice primary care medicine took root. She plans to practice as a primary care physician for traditionally underserved populations while advocating for public health issues.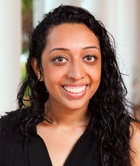 Aanchal Sharma
A New York City native, Ms. Sharma is graduate of Staten Island Technical High School.  She holds a BA in neuroscience and a MPH with a concentration in maternal and child health from Boston University, where she founded "Unite for Sight," an organization that planned and administered vision screenings at local homeless shelters.  She also was a volunteer in the pediatrics unit at Staten Island University Hospital.  Her goal is to promote early intervention programs for children at risk for developmental disabilities, while also organizing research initiatives designed to prevent such disabilities.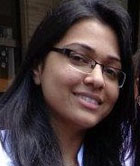 Malvi Thakker
Ms. Malvi Thakker graduated summa cum laude from York College, earning her BS in biology. She's a former volunteer at Wyckoff Heights Medical Center in Brooklyn in its Utilization Department and Vascular Laboratory. Ms. Thakker tutored students in biology, biostatistics, cell biology, and genetics through the CUNY Research Foundation. She plans to practice primary care in New York City while developing long-term relationships with patients and addressing a wide range of health care concerns.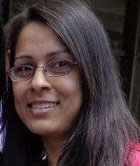 Miloni Thakker
Ms. Miloni Thaker earned her BA from York College, where she graduated magna cum laude. She has volunteered with community service organizations, working on parks beautification projects, serving seniors and children, as well as volunteering in city hospitals. Ms. Thaker intends to pursue a career in primary care medicine, developing strong relationships with patients and making a positive, direct impact on their life.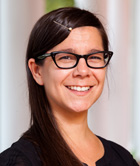 Corrine Vildulich
A California native, Ms. Vidulich attended Hunter College of the City University of New York where she earned her BA in biology, graduating summa cum laude.  Ms. Vidulich supplemented her classroom learning by volunteering in the emergency room at Lenox Hill Hospital, working in a lab, concentrating on telomerase research, and working as a biology tutor at Hunter College. Her goal is to practice as a primary care physician, working directly with a diverse patient population and helping to manage the crossroads between medical and social issues to better patients' lives.
Monica Wat
Ms. Wat is a graduate of the Bronx High School of Science and earned a BS in biology and BA in English from Brooklyn College.  She volunteered in various roles with the Asian/Pacific Islander Coalition on HIV/AIDS (APICHA), which treats and educates underserved communities in New York City, and worked in APICHA's Young People's Program focusing on topics such as HIV/AIDS, sexual health, and youth rights.  Ms. Wat pledges to continue to address the needs of underserved communities nationally or worldwide, and hopes to participate in Doctors Without Borders later in her medical career.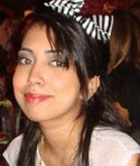 Safwa Zafar
Ms. Zafar is a Brooklyn native raised in Staten Island who has also live in Manhattan.  She holds a BS in life sciences from the New York Institute of Technology.  Her medical health experience includes work at Nome Medical Center, and she is a former volunteer for "New York Cares," a non-profit organization focused on addressing pressing community needs in New York City.  Ms. Zafar is the daughter of two health care professionals within the HHC family of hospitals, and she now hopes to follow in their footsteps, becoming a primary care physician.