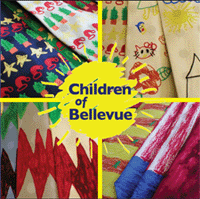 Pediatric artwork created by young Bellevue patients has inspired a colorful and heartwarming collection of silk ties, which are being sold to holiday shoppers at Macy's Department Stores throughout the New York metropolitan area.
A portion of all sales will be donated to Children of Bellevue, Inc. the nonprofit auxiliary founded in 1949 to fund special children's programs and advocate for children and their families at Bellevue. Initiatives of the auxiliary include programs for children at risk of delayed language development, as well as other special programs for underserved children and adolescents hospitalized for psychiatric treatment and other disorders.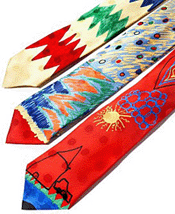 Can't get to the store to buy one? No problem - the ties can also be ordered online through Macy's web site.