MetroPlus #1 Again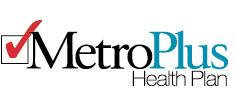 New Yorkers once again rated HHC's managed care health plan, MetroPlus, the best in quality services and patient satisfaction, securing the #1 spot in New York City for the last four years in a row.
According to the 2012 New York State Consumer Guide to Medicaid Managed Care in New York City, MetroPlus performed above average and received three star ratings in the areas of Child and Adolescent Health, Adult Preventive Care, Women's Preventive Care and Cardiovascular Care.
"I am very proud of the unwavering efforts of all MetroPlus' staff, and of what we have been able to accomplish in partnership with the New York Health and Hospital Corporation ensuring that each and every New Yorker receives the care they need," said MetroPlus President & CEO, Dr. Arnold Saperstein.
As a subsidiary of the New York City Health and Hospitals Corporation (HHC), MetroPlus provides managed care to over 430,000 eligible people living in Manhattan, Brooklyn, the Bronx and Queens. The plan offers access to a vast network of primary care doctors and specialists, including many independent community providers.
This year's distinction follows MetroPlus' as the best Medicaid Managed Health Care Plan in New York State among over 15 public and private managed care plans. MetroPlus reached the maximum score of 100 quality points and become the only plan in the State to achieve the maximum incentive pay reward offered by the State.
For more information, visit MetroPlus.