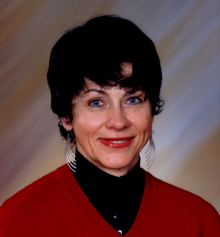 Dr. Hanna Zielnik
When Dr. Hanna Zielnik's patients from her small pediatric practice in Ridgewood need a test or procedure that only a hospital can provide, she's glad that HHC's Woodhull Hospital is nearby. Since 2008, she's made nearly 100 referrals to the hospital for tests and procedures in 20 different specialties, ranging from radiology and orthopedics to pediatric neurology. She relies on Woodhull to provide continuity of care to her patients.
"The people in the referral office at Woodhull are really the best. They are quick and very patient and can answer my hundreds of questions," says Dr. Zielnik, who has limited administrative support in her office practice. "I usually can get an appointment for my patients in less than two weeks. They have many specialty services and their follow-up is very good."
Today, Dr. Zielnik is one of more than 3,000 community doctors who have built partnerships with city-run hospitals through HHC Connectx, the community provider services program of the New York City Health and Hospitals Corporation.
HHC Connectx informs community-based physicians about the wide array of clinical specialties and diagnostic procedures available in public hospitals, enables access to these services through an on-line referral system, and facilitates the exchange of timely clinical information between referring community providers and treating providers at public hospital facilities.
Dr. Zielnik serves pediatric patients from birth through age 21, offering them a wide range of primary care services, including the childhood immunizations that are required by law for every child of school age. This year, she received a Doctor's Day Award from HHC for outstanding service to patients in the North Brooklyn community.
"Dr. Zielnik has been a valuable member of our network of community physicians," said Irene Kaufman, HHC's Senior Assistant Vice President for Community Provider Services. "She has collaborated with our office to help us better understand and address their needs and how to develop productive relationships with community providers."
Dr. Zielnik was born in Poland, and about half of her patients are Polish speaking. She knows that accurate and sympathetic communication is a critical part of high quality health care.
"The way you talk to patients and their parents is very important," she said. "Poor communication can be very dangerous."
Dr. Zielnik and her husband came to the U.S. from Poland, after she had graduated from medical school and he had received his engineering degree. She completed a residency in Pediatrics at St. Luke's Roosevelt Hospital in New York and launched a pediatric practice in New York. She and her husband enjoy hiking, swimming and especially skiing.
October 2009