Social work developed as a profession in the first decade of the twentieth century, as awareness grew about how social workers could address some of the social and economic issues that affected public health. The movement grew first in large urban areas, and New York City public hospitals were at the forefront.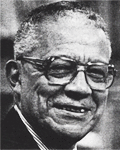 Dr. Maurice V. Russell
Dr. Maurice V. Russell has made extensive contributions to the field of social work and has educated social workers, medical student and other health workers in many settings and with a wide variety of interdisciplinary groups. Dr. Russell studied at Temple University and received his MSW and PhD at Columbia University. In the 1960s, he developed the Harlem Hospital Department of Social Work. His expertise was widely sought and he has been on the faculties of Columbia School of Public Health, Einstein College of Medicine, and NYU Medical Center.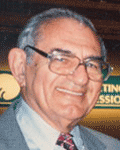 Dr. Abraham Lurie
Dr. Abraham Lurie is widely considered a one of the greatest innovators in the field of social work. He studied at the Columbia University School of Social Work and received his PhD from New York University. During the 1940's, after serving as social work supervisor for the New York City Dept. of Welfare, he served as a social worker at Bellevue Hospital. Dr. Lurie's social work training programs for resocialization of schizophrenics and the use of group therapy are known throughout the world.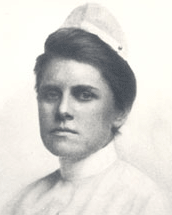 Julia C. Stimson
Julia C. Stimson became superintendent of Nurses at Harlem Hospital in 1908. She had studied biology at Columbia University and medical illustration at Cornell University Medical College, before attending New York Hospital School of Nursing from 1904 to 1908. Stimson recognized the need for professional social services at the hospital in 1909, which led to the founding of the Harlem Social Service Unit. She eventually became the first dean of the Army School of Nursing and was the first woman in the U.S. Army to achieve the rank of major.
April 2009