News
FOR IMMEDIATE RELEASE
April 16, 2015
Dr. John Morley Named Chief Medical Officer at HHC Jacobi Medical Center and HHC North Central Bronx Hospital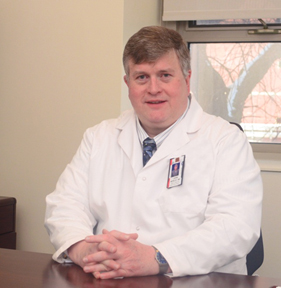 Dr. John Morley
(Bronx, NY) The New York City Health and Hospitals Corporation (HHC) announced today that John Morley, MD, has been appointed Chief Medical Officer of HHC Jacobi Medical Center (Jacobi) and HHC North Central Bronx Hospital (NCBH). In this capacity, Dr. Morley will oversee all medical staff and medical affairs for two Bronx public hospitals serving over 150,000 combined patients each year with critical services including Jacobi's level 1 trauma center, burn center, and state-of-the-art outpatient practices, and NCBH's newly revitalized labor and delivery program, family weight management program and renovated psychiatric emergency department.
"Dr. Morley has decades of experience in quality care improvement," said HHC Senior Vice President and Executive Director of both Jacobi and NCBH William P. Walsh. "As we venture to be the safest hospitals in the nation, I can think of no better person to have as Chief Medical Officer."
"It's an honor to return to lead the great medical staff serving people who are most in need of care" said Dr. Morley. "HHC's North Bronx facilities are committed to fulfilling HHC's mission to the fullest, which is to provide care for all New Yorkers. It's good to be back in the Bronx."
Dr. Morley is a native Bronxite who spent his early childhood in Morris Park and as a young boy received care at Jacobi Hospital's emergency department. In addition to being a trained anesthesiologist, he has critical care certifications in internal medicine and pulmonary medicine. He previously served as Medical Director of the New York State Department of Health's Health Systems Management Division and as Senior Vice President and Deputy Chief Medical Officer of HHC.
Dr. Morley has three grown children and is an alumnus of Iona College in New Rochelle, NY. He completed a residency in Anesthesiology at St. Barnabas in Livingston, N.J. followed by a Critical Care Fellowship at Cooper University in Camden, N.J.