Coler

Goldwater's ancillary services play a significant role in making us a comprehensive specialty care facility. Whether it is for diagnostic or therapeutic services, these services are provided on-site and afford both staff and patients/residents a quick response time.
Multi-Lingual Services
Coler

Goldwater's employee volunteer bank provides language interpreters fluent in Arabic, Bengali, Cantonese, Dutch, Filipino, French, French/Creole, German, Greek, Gujarati, Hebrew, Hindi, Italian, Japanese, Korean, Malayalam, Mandarin, Polish, Punjabi, Romanian, Russian, Spanish, Tagalog, Tamil, Urdu, and Yiddish. When required, a patient representative is able to facilitate the use of Coler

Goldwater's Translation Service, which is available 24 hours a day, 7 days a week. An American Sign Language interpreter is also available.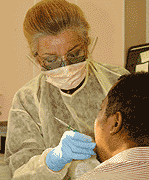 Dental Center
Coler

Goldwater provides full-service on-site dental care to our patients/residents. We offer general dentistry (including regular oral care provided by a hygienist) augmented by the specialties of periodontics, endodontics, and oral surgery, including dental implants.
Diagnostic Lab
Coler

Goldwater maintains a 24-hour lab for diagnostic services. This unit facilitates the collection and processing of specimens, allowing the medical staff to confirm and treat illnesses quickly.
Bio-Engineering Department
Coler

Goldwater's bio-engineering staff provides regular maintenance and swift repairs for wheelchairs, respirators, and other sophisticated devices needed to ensure quality patient/resident care and safety.
Radiology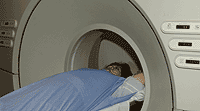 Coler

Goldwater has the capability to diagnose, assess, and treat patients quickly, using our on-site radiology services. We can conduct most tests, including CT scans, ultrasound, X-rays, and mammography without transporting a patient/resident off-site.