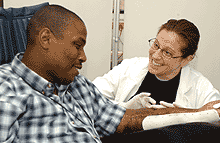 Located on Roosevelt Island, in New York City, our 2,000-bed facility offers patient/resident focused clinical, nursing and rehabilitative care necessary to address the medical, physical, and social needs of patients/residents. We emphasize a clinical program that focuses on assisting patients/residents to achieve their highest level of functioning.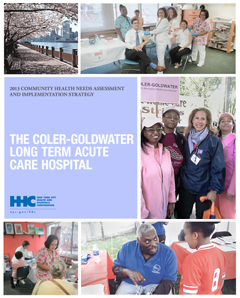 Community Health Needs Assessment Report.
Click on the image to
download in PDF format.
Over the years Coler

Goldwater has earned a well-deserved reputation as a provider of excellent care and treatment, delivered by outstanding medical and nursing staff, in a healing environment that includes the unrivaled beauty of the Manhattan skyline.
2013 Stats:
Staffed Beds: 1,025
Discharges: 481