In 2009, New York City's 10 largest hospital organizations accepted the NYC Carbon Challenge, which include more than 41 individual hospitals and dozens of clinics and outpatient centers. Since then, the participating hospitals have achieved a 15 percent reduction in carbon emissions per square foot, saving millions of dollars and demonstrating their commitment to improve public health and quality of life for all New Yorkers. In addition, one hospital has already met the 30 percent goal.
Current participants
Maimonides Medical Center
Memorial Sloan-Kettering Cancer Center*
Montefiore Medical Center*
Mount Sinai Health System
New York-Presbyterian Hospital

NewYork-Presbyterian/Queens
Northwell Health
NYC Health + Hospitals*
NYU Langone Medical Center*
NYU Lutheran Medical Center
*Hospitals committed to the 50 percent reduction goal by 2025
Find out about more details of the program in the NYC Carbon Challenge for Hospitals Program Design. For additional information about participation, please contact CarbonChallenge@cityhall.nyc.gov.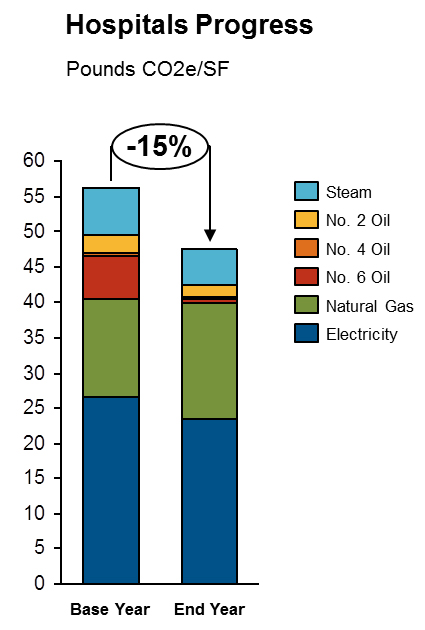 Learn how one hospital has already met the 30 percent reduction goal:
Tools for Hospitals
Are you a hospital administrator? Use these tools to begin reducing energy use and emissions from your hospital!
Learn more
Contact