NYC Center for Youth Employment (Depart of Youth & Community Development)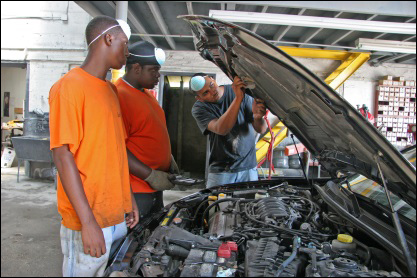 On May 4, 2015, Mayor Bill de Blasio, First Lady Chirlane McCray and prominent local business leaders announced the creation of the Center for Youth Employment, a new public-private initiative designed to dramatically expand workforce access and opportunities for New York City's youth through early mentorship, internships, and skills-building programs. The Center is a joint collaboration of the Mayor's Fund to Advance New York City, business leaders, philanthropy, and several City agencies and offices, including the Mayor's Office of Workforce Development, the NYC Department of Youth and Community Development, the NYC Department of Education, the Center for Economic Opportunity, and the NYC Department of Small Business Services.
The Center's mission is to better engage local employers in youth workforce programming, and to facilitate greater coordination and strategic thinking among the public and private groups already supporting college- and career-readiness activities, all with a goal of ultimately connecting 100,000 young New Yorkers ages 14-24 to summer jobs, mentorship, and internships each year by 2020 -an increase of 80% over current capacity.

Learn more about the Center for Youth Employment.


Young Men's Initiative (Office of the Deputy Mayor for Health and Human Services)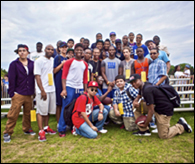 The Young Men's Initiative (YMI) is a cross-agency effort to connect black and Latino young men to necessary educational, employment, and mentoring opportunities, investing a combination of public and private funds toward addressing disparities between young black and Latino men and their peers. In January 2015, Mayor de Blasio announced the next phase of YMI, which will align its programming with President Obama's "My Brother's Keeper" initiative and work toward three main goals: ensuring all children read at grade level by 2nd grade; ensuring all youth complete post-secondary education and training; and ensuring all youth remain safe from violent crime.

Learn more about YMI on the program's website, and read about Mayor de Blasio's new phase for the program here


FirstStepNYC (Department of Education and Administration for Children's Services)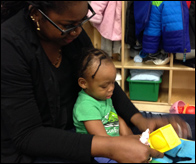 FirstStepNYC is the first early childhood center and leadership institute of its kind in New York City, creating a vital learning environment for our city's youngest children. FirstStepNYC, in partnership with the Department of Education, the Administration for Children's Services, and SCO Family of Services, works with at-risk children from six weeks to five years old and their families. Collocated within PS/IS 41 in Brownsville, Brooklyn, FirstStepNYC includes the first-ever Leadership Institute, focused on the training of current and future early childhood directors to increase and improve the quality of birth to five programming throughout the city. Ongoing collaboration between FirstStepNYC and its PS/IS 41 host site will strengthen connections between birth through 8th grade learning with the goal of enhancing the path towards college and career readiness.

Learn more about FirstStepNYC here.


NYCHA Youth Programs (New York City Housing Authority)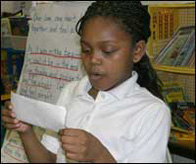 The New York City Housing Authority (NYCHA) is a vibrant and diverse community providing homes for low- and moderate income New Yorkers. As the largest public housing authority in the nation, NYCHA serves more than 650,000 individuals and oversees a network of over 400 community facilities providing senior care, day care and afterschool services. Nearly 30 percent of NYCHA's residents are under age 18. NYCHA is committed to providing children with high-quality early care and learning opportunities for its residents, which are critical building blocks for lifelong success. Current projects include Partners in Reading (PIR), a collaborative effort between NYCHA, the NYC Department of Education (DOE) and the Mayor's Office to increase and strengthen the literacy skills of children ages 6, 7 and 8 years old (in grades 1, 2, and 3); New York City Early Literacy Learners (NYCELL) to strengthen language and pre-reading skills of toddlers; and the I Have a Dream (IHAD) program that offers second and third graders educational, social and culturally-enriched activities to increase their chances for success. NYCHA is implementing early childhood education models that connect literacy and health programs for ages 1 to 3 and afterschool activities for grades K through 3. These programs are based on extensive research demonstrating that early childhood education has the best return on investment in terms of overall child development, school success and the long-term impact on creating a quality American workforce.

To learn more, visit NYCHA's website.