FirstStepNYC (Department of Education and Administration for Children's Services)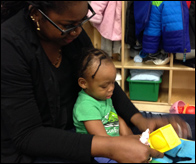 FirstStepNYC is an innovative full day, year round birth to 5 Early Childhood Center, as well as a Leadership Institute co-located at PS/IS41 public school in Brownsville, Brooklyn. In partnership with NYC Department of Education, Administration for Children Services, and SCO Family of Services, this early childhood educational initiative represents the first co-location of its kind in New York City, serving at-risk children and tackling the achievement gap before it begins.

This model provides vulnerable children with essential skills and nurtures the parent-child relationship needed for successful life-long learning. Serving 522 children within the first five years of operation, the center will level the playing field so that children at FirstStepNYC enter kindergarten on par with their middle class peers. The Early Education Leadership Institute develops talent required to transform the field in New York City. Rigorous evaluation of both the center and Leadership Institute by an external research partner will generate findings used to increase quality throughout the city.

Learn more about FirstStepNYC here.


Summer Youth Employment Program (Department of Youth and Community Development)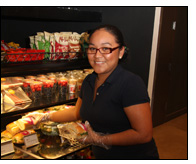 The Summer Youth Employment Program (SYEP) provides New York City youth between the ages of 14 and 24 with important summer employment and educational opportunities for up to seven weeks. Research shows that the earlier a person has their first work experience, the more likely they are to complete school and earn higher wages as they enter adulthood. New York University recently completed a study on the effect of summer youth employment on school outcomes and found that it increases school attendance in the following year, as well as the likelihood students will take the Regents exams.

SYEP participants work at camps, parks, government agencies, local non-profits, hospitals, senior centers, daycare centers, retail organizations, and small businesses throughout the city and earn minimum wage. Since 2010, the Mayor's Fund has helped to raise private donations to support the program and fund as many placements as possible to help meet the demand.

Hear Schools Chancellor Dennis Walcott talk about his participation in the City's Summer Youth Employment Program and its long-term impact on his career in this radio clip. More information is available on the Department of Youth and Community Development website.



NYCHA Youth Programs (New York City Housing Authority)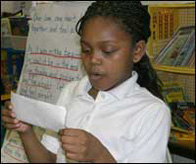 The New York City Housing Authority (NYCHA) is a vibrant and diverse community providing homes for low- and moderate income New Yorkers. As the largest public housing authority in the nation, NYCHA serves more than 650,000 individuals and oversees a network of over 400 community facilities providing senior care, day care and afterschool services. Nearly 30 percent of NYCHA's residents are under age 18. NYCHA is committed to providing children with high-quality early care and learning opportunities for its residents, which are critical building blocks for lifelong success. Current projects include Partners in Reading (PIR), a collaborative effort between NYCHA, the NYC Department of Education (DOE) and the Mayor's Office to increase and strengthen the literacy skills of children ages 6, 7 and 8 years old (in grades 1, 2, and 3); New York City Early Literacy Learners (NYCELL) to strengthen language and pre-reading skills of toddlers; and the I Have a Dream (IHAD) program that offers second and third graders educational, social and culturally-enriched activities to increase their chances for success. NYCHA is implementing early childhood education models that will connect literacy and health programs for ages 1 to 3 and afterschool activities for grades K through 3. These programs are based on extensive research demonstrating that early childhood education has the best return on investment in terms of overall child development, school success and the long-term impact on creating a quality American workforce.


NYC Ladders for Leaders (Department of Youth & Community Development and the Commission on Women's Issues)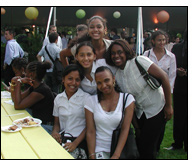 NYC Ladders for Leaders encourages a new generation of leaders by pairing high-school aged youth with strong professional role models in both the public and private sectors. The goals of the initiative are to: orient high potential youth from areas of need to the importance of post-secondary education and help them prepare for a successful college admissions process; expose them to inspirational role models and provide access and resources to career pathways, networks, and mentors; and develop their skills, self-confidence, and knowledge.
NYC Ladders for Leaders participants are paired with professional mid-level managers at partnering corporations and organizations for a seven-week summer internship. Each Friday, participants attend workshops focusing on a range of topics including work readiness, college orientation, health issues and leadership development at a host company conducted by CWI and DYCD. Students in the program also receive a comprehensive Kaplan SAT and college preparatory course tailored specifically for them. This public-private initiative is reliant on companies and organizations interested in providing meaningful internship experiences, and support for program costs and a college scholarship fund for participants who complete the program in full and enroll in college.

More program information is available on the Department of Youth and Community Development website. Read remarks from a participant (in PDF)


Out-of-School Time (Department of Youth and Community Development)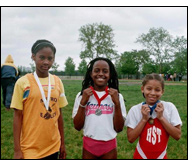 In September 2005, DYCD launched the Out-of-School Time (OST) initiative to provide a mix of academic, recreational and cultural activities for young people after school, on holidays and during the summer. Today, the OST system serves more than 50,000 young people each year in hundreds of programs citywide, all of which are provided at no cost to families. The programs are operated by community-based organizations and located in schools, community centers, religious institutions, cultural organizations, libraries, public housing and parks facilities. DYCD has created a comprehensive system that coordinates resources from ten City agencies to deliver well-rounded, high quality programs to all participants. DYCD also funds youth and adult programming at 80 Beacon Community Centers and 25 Cornerstone programs, located in New York City Housing Authority developments across the City.
More information is available on the Department of Youth and Community Development website


Young Men's Initiative (Office of the Deputy Mayor for Health and Human Services)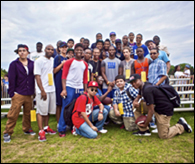 Launched in August 2011, the Young Men's Initiative (YMI) is a cross-agency effort to connect black and Latino young men to educational, employment, and mentoring opportunities across more than a dozen city agencies, and tackle the broad challenges slowing the advancement of this population. The City will invest a combination of public and private funds, totaling $43 million annually, to support new programs and policies designed to address disparities between young black and Latino men and their peers across numerous outcomes related to education, health, employment, and the criminal justice system. These programs and policies will break down barriers to success and help young black and Latino men achieve their professional, educational, and personal goals.
Learn more about this program on the Young Men's Initiative website.