NYC School Salad Bar Initiative (Department of Education and GrowNYC)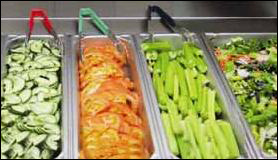 The NYC School Salad Bar initiative aims to expand the number of salad bars in New York City public schools and provide healthy, nutritious and appealing options to students who may have limited access to vegetables. Salad bars have been shown to help increase consumption of fresh produce and could feature ingredients grown in a school garden (complimenting the NYC School Gardens Initiative).

The Department of Education's Office of SchoolFood has already installed salad bars in roughly three-fourths of the City's 1,200 school buildings. As part of the Mayor's Task Force on Obesity, the City will finish installing salad bars in all public schools citywide by 2015. The Mayor's Fund is supporting the expansion of these efforts to provide lower-height, accessible salad bar units in targeted elementary schools throughout the five boroughs. There are additional sponsorship and branding opportunities for those who are interested.



NYC School Gardens Initiative (GrowNYC, Department of Parks & Recreation, Department of Education)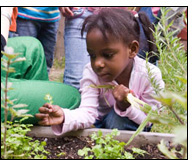 The citywide school gardens initiative, Grow to Learn NYC, aims to get New York City's youth to eat healthier by helping schools build a garden or connect to an existing garden, and providing cooking and nutrition instruction to young New Yorkers. Studies show that when children grow and prepare their own food, their understanding of the relationship between food and health grows too. Studies also show that positive eating habits begun before 6th grade are more likely to last into adulthood. The initiative includes three "learning gardens" at City Hall Park, Gracie Mansion, and Randall's Island; a mini-grant program to provide schools with resources to start a garden; programming to help schools use the food grown in gardens in cafeterias; cooking and nutrition programs at NYCHA sites to supplement garden programs, and a new website that lists available resources including technical assistance and curriculum guides.
For more information and to apply for financial or technical assistance for a school garden, go to: www.nyc.gov/growtolearn. View a video on our NYC School Gardens Initiative. 


NYC Housing Authority Youth Cooking and Nutrition Programs (NYC Housing Authority and Office of the Food Policy Coordinator)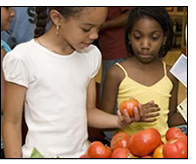 As a part of the City's efforts to combat childhood obesity and promote healthy eating among young New Yorkers, the Mayor's Fund established partnerships between the Department of Youth and Community Development (DYCD), New York City Housing Authority (NYCHA) and selected non-profits, the Sylvia Center and Children's Aid Society, to provide cooking classes for children ages 6-20 years old. These programs aim to empower young people to develop knowledge of and love for cooking, become conscious consumers, and make healthy food choices. The classes focus on hands-on cooking and a stimulating nutrition discussion, as well as trips to greenmarkets or grocery stores to reinforce classroom lessons. In 2011 the program reached over 420 children and teens at four NYCHA community centers. In 2012 the initiative expanded to additional NYCHA sites, reaching over 600 NYCHA youth, and will continue to grow in 2013.
Read more about this effort on the Sylvia Center website.


Green Carts (Department of Health and Mental Hygiene and Office of the Food Policy Coordinator)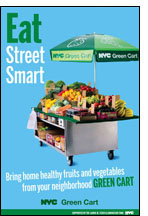 The City is committed to expanding the number of green carts providing fresh, high-quality produce in targeted areas throughout New York City. These carts aim to increase consumption of fresh fruits and vegetables in an effort to help prevent diseases including diabetes, heart disease, cancer, high blood pressure, and other illnesses. New York City made available 1,000 green cart permits: 350 permits for Brooklyn, 350 for the Bronx, 150 for Manhattan, 100 for Queens, and 50 for Staten Island. The Mayor's Fund received private support for marketing and promotion of the green carts in the communities where they operate, as well as to provide low-interest loans and food distribution assistance to vendors.
For more information on NYC Green Carts, visit the Department of Health and Mental Hygiene website.