GIFT GIVING IDEAS: Give a gift that will have a lasting and meaningful impact on the lives of New Yorkers.


Plant a One-in-a-Million Tree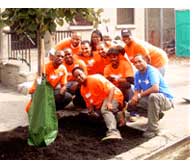 You can be a part of MillionTreesNYC and help to create a greener and more sustainable city. A donation of $100 plants a tree sapling, $500 plants a tree in a New York City schoolyard and $1000 plants a tree on a New York City street. With each donation you will receive a commemorative MillionTreesNYC certificate that acknowledges the tree has been planted in your-or a loved one's-honor, as well as other collectibles, depending on the level of giving. This is a great way to make a lasting difference. To purchase a tree go to www.milliontreesnyc.org and click on "Donate" or contact the Mayor's Fund.



Help Victims of Domestic Violence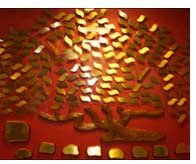 Play a significant part in supporting the City's new Family Justice Centers, serving victims of domestic violence and their families, by purchasing a "leaf" ($1,000) or a "foundation rock" ($10,000) on the Donor Tree. Located on the wall of the Brooklyn Center (and in Queens soon), the Tree will have your name permanently engraved on it with your contribution.






Take Home an Authentic MLB Base from Yankees Stadium and Help to Maintain a City Monument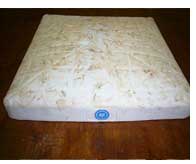 Help preserve the Jackie Robinson/Pee Wee Reese Monument, commemorating the spirited friendship forged between two baseball greats. The monument, located just outside the entrance to Keyspan Ballpark, was created through generous donations. For $1,000 you can take home a field base used in the April 15, 2004 Jackie Robinson Day Game and own a piece of sports and New York history. One hundred percent of the sale of these limited bases will support the ongoing maintenance of the Robinson/Reese monument.




Donate to a Mayor's Fund Program in the Name of a Loved One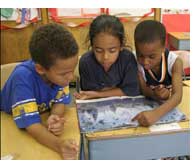 Give a holiday gift that gives back by donating to one of the many NYC projects supported by the Mayor's Fund. A letter detailing your contribution and the program you selected will be sent to your gift recipient. To find a project please click here or contact the Mayor's Fund.