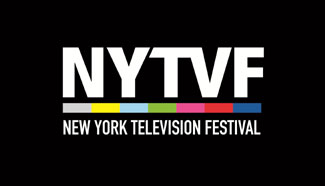 October 9, 2013 - Taking place October 21-26, this year's New York Television Festival will play host to thousands of artists, industry leaders and TV fans for a week of screenings, panels, premieres and industry events.

As part of the 9th Annual NYTVF Independent Pilot Competition, the 47 selected pilots will be presented in a series of public screenings. Winners will be chosen in a variety of categories by a jury comprised of the NYTVF screening committee and the NYTVF-HRTS Next Generation Committee. Additionally, as Official Artists, the creators of these pilots qualify for a chance to receive a development deal from one of the NYTVF's Festival Development Partners – networks which have guaranteed they will offer at least one deal to independent artists this year.

The New York Television Festival - held each fall in New York City - is recognized as the industry's first independent television festival which provides a platform to elevate the work of artists creating for the small screen. Through the Festival and other year-round activities, the NYTVF's mission is to connect its community of independent creative artists with leading networks, studios and brands by cultivating relationships that lead to new opportunities.

"In 2013, there is unprecedented demand for original programming across the television and digital landscapes, with more buyers, viewers and distribution options than ever before," said NYTVF Founder Terence Gray. "I'm thrilled to share this slate of bold new voices with the audience of TV lovers, producers and industry decision-makers that will join us for the 9th Annual New York Television Festival, as I believe that the artists that are showcasing their work with us are developing viable, original and truly entertaining concepts that warrant serious consideration in the marketplace."

Additional events are scheduled throughout the festival. Visit nytvf.com to learn more.