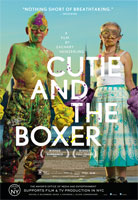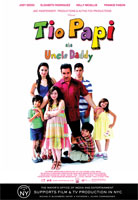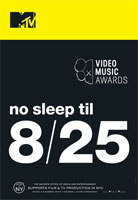 The "Made in NY" Marketing Credit showcases various production that filmed
in the five boroughs. Photos courtesy of MOME.
August 1, 2013 - A mix of City-centric productions are part of the "Made in NY" Marketing Credit this August, including three independent features.

Cutie and the Boxer had great success at last year's Sundance Film Festival, earning its director, Zachary Heinzerling, the Directing Award: U.S. Documentary. It is a feature-length documentary that tells the story of husband and wife Ushio and Noriko Shinohara, two Japanese artists living in New York. The documentary focuses not only on the art produced by husband and wife, but also the struggles the couple has gone through in their forty-year marriage. Cutie and the Boxer will open in theatres August 16.

Tio Papi, or "Uncle-Daddy," is family movie about Ray Ray Dominguez, a self-indulgent bachelor who suddenly has his life plans changed when he becomes the legal guardian of his sister's six children. The film opens in theatres September 6.

In the murder mystery 36 Saints, detectives begin to realize that the names of the victims from a string of murders all correspond to those of Christian saints, and a race begins to find and protect the remaining men and women. The film is scheduled for release September 6.

PBS has announced the addition of "PBS NewsHour Weekend," which will be produced by New York PBS member station WNET and anchored by Hari Sreenivasan. Like "NewsHour," "NewsHour Weekend" on WNET will deliver in-depth analysis of important national and international news and will begin airing September 7 on PBS affiliates.

This year, the annual MTV Video Music Awards (VMAs) will be held at the Barclays Center in Brooklyn. Audiences can expect performances from the likes of Lady Gaga as well as new Moonman awards designed by Brooklyn artist KAWS. The VMAs will air August 25 at 9pm on MTV.

The "Made in NY" Marketing Credit provides free co-branded advertising to productions that shoot the majority of their projects in the five boroughs. To learn more about the marketing credit, click here.



The marketing credit also extends to subway cards.
Photos courtesy of MOME.