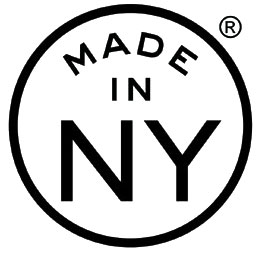 December 19, 2011 - As part of the "Made in NY" Industry Series, the Mayor's Office of Media and Entertainment presents an in-depth discussion about breaking into film and television production. The free event will take place at 7pm at Brooklyn Public Library at Grand Army Plaza on Wednesday, January 18, 2012. The "Made in NY" Industry Series is a series of free discussions providing New Yorkers with an inside look at the media and entertainment industry.

With nearly two dozen primetime TV series based in New York City as well as hundreds of films shot on location here each year, it's an exciting time for people interested in starting a career in production. This "Made in NY" Industry Series conversation will feature industry professionals who will discuss the qualities and background experience productions look for when hiring. They'll explain the ins and outs of what it takes to make that first step in film and TV.

Among the featured panelists to appear are:

KATY FINCH – director, "Made in NY" Training Programs, Brooklyn Workforce Innovations

NICK THOMASON – production coordinator, "Boardwalk Empire"

TERRELL MERRILL – "Made in NY" PA

The event begins at 7pm. The panel is free and open to the public. Seating is limited and available on a first come, first served basis. RSVP by emailing rsvpmedia@media.nyc.gov by Tuesday, January 17. Brooklyn Public Library (Central Library) is located at 10 Grand Army Plaza, Brooklyn. Nearby subway stops include the 2 and 3 at Eastern Parkway or Grand Army Plaza as well as the B and Q at 7th Avenue. Panelists are subject to change.

To learn more about upcoming events for the "Made in NY" Industry Series, visit facebook.com/nycminy.

About the Mayor's Office of Media and Entertainment
The Mayor's Office of Media and Entertainment consists of the Office of Film, Theatre and Broadcasting; NYC Digital; and NYC Media, the official TV, radio and online network of the City of New York. The agency's mission is to streamline government communications by making information accessible, leveraging technology to aid in the transparency of government and by supporting relevant media and entertainment industries in New York City. Visit nyc.gov/mome to learn more.

About Brooklyn Public Library
Brooklyn Public Library is an independent library system for the 2.5 million residents of Brooklyn. It is the fifth largest library system in the United States with 60 neighborhood libraries. BPL offers free programs and services for all ages and stages of life, including a huge selection of books in more than 30 languages, author talks, job search help, literacy programs, public computers and the largest WiFi network in the borough. BPL's eResources, such as eBooks and eVideos, as well as catalog information, are available to customers 24 hours a day at our website, brooklynpubliclibrary.org.