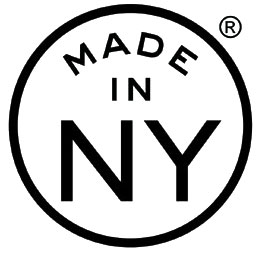 October 12, 2011 - The Mayor's Office of Media and Entertainment kicks off its "Made in NY" Industry Series with an illuminating conversation with local stunt performers. The event will take place at the Museum of the Moving Image on Saturday, November 5, 2011 at 11am. The "Made in NY" Industry Series is a series of free discussions providing New Yorkers with an inside look at the media and entertainment industry.

The free event will feature a selection of stunt performers, coordinators and drivers who have worked on some of the most popular productions to have shot on location in New York City. They'll share insights into what it takes to drive the getaway car, throw a punch and leap between buildings – all within the safety of a film set. They'll also discuss how they first broke into the industry and the exciting career opportunities available in the field.

Among the featured stunt artists to appear are:

CORT HESSLER – Blue Bloods, Royal Pains, The Good Wife, Tower Heist

JEFF GIBSON – Person of Interest, Smurfs, New Year's Eve, Extremely Loud and Incredibly Close

STEPHEN POPE – Boardwalk Empire, The 2-2, Louie, Man on a Ledge

JODI PYNN – Sherlock Holmes, I Am Legend, The Departed, The Sopranos

Doors open at 10:30am when the Museum opens. The panel is free and open to the public. Seating is limited and available on a first come, first served basis. RSVP by emailing rsvpmedia@media.nyc.gov by Wednesday, November 2. Museum of the Moving Image is located at 36-01 35 Avenue (at 37 Street), Astoria, Queens. Nearby subway stops include the R at Steinway Street and the N at 36 Avenue. Panelists are subject to change.

To learn more about upcoming events for the "Made in NY" Industry Series, visit facebook.com/nycminy.

About the Mayor's Office of Media and Entertainment
The Mayor's Office of Media and Entertainment consists of the Office of Film, Theatre and Broadcasting; NYC Digital; and NYC Media, the official TV, radio and online network of the City of New York. The agency's mission is to streamline government communications by making information accessible, leveraging technology to aid in the transparency of government and by supporting relevant media and entertainment industries in New York City. Visit nyc.gov/mome to learn more.

About the Museum of the Moving Image
Museum of the Moving Image is the only institution in the United States that explores the art, industry, and innovation of screen culture in all its forms. It offers a distinctive, highly interactive core exhibition; contemporary and retrospective programs of films from around the world; public discussions with leading figures in film and television; a unique collection; inspiring education programs; stimulating changing exhibitions; and groundbreaking online projects. More information at movingimage.us.