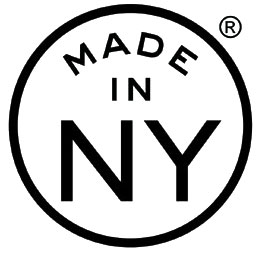 September 1, 2011 - Throughout September a slew of new shows as well as returning "Made in NY" series will premiere.

Poppy Montgomery stars in "Unforgettable" as a former police detective with a flawless memory who's recruited back to the force by her ex-boyfriend. The new CBS series premieres Tuesday, September 20 at 10pm.

"Law & Order: Special Victims Unit" returns for its 13th season on Wednesday, September 21 at 10pm. The series stars Mariska Hargitay, who is currently nominated for her eighth Primetime Emmy.

Preventing crimes before they happen is the order of business on CBS' new show "Person of Interest." From executive producer J.J. Abrams and starring Jim Caviezel, Michael Emerson and Taraji P. Henson, the series debuts Thursday, September 22 at 9pm.

"A Gifted Man" follows a talented surgeon who begins to rethink his life when he starts to see visions of his ex-wife following her death. Patrick Wilson and Jennifer Ehle star in the new CBS series premiering Friday, September 23 at 8pm.

"Blue Bloods" returns for its sophomore season on September 23 as Tom Selleck heads a family of cops and lawyers in New York City. New episodes air Fridays on CBS on 10pm.

Returning for a remarkable 37th season, "Saturday Night Live" starts up on September 24 at 11:30pm. The first episode will be hosted by Alec Baldwin, making his 16th appearance on the show, a new record.

HBO's Emmy-nominated "Boardwalk Empire" begins its new season on Sunday, September 25 at 9pm with the first of 12 new episodes. Taking place during the Prohibition era in Atlantic City, the series stars Steve Buscemi, Kelly Macdonald and Michael Pitt, among others.

"The Good Wife" moves to a new date and time, Sundays at 9pm beginning September 25 on CBS. The series is nominated for nine Emmys, including one for Julianna Margulies for Outstanding Lead Actress in a Drama.

ABC's "Pan Am" takes flight on Sunday, September 25 at 10pm. The new series follows the exploits of pilots and stewardesses as they travel around the globe in the 1960s.

Season five of "Gossip Girl" will be filled with royal weddings and secret revelations. The series debuts Monday, September 26 at 8pm on the CW.

Also in theatres this month is I Don't Know How She Does It. Based on the novel by Allison Pearson, the film stars Sarah Jessica Parker as a wife and mother who tries to juggle work and home life. The film also stars Greg Kinnear and Pierce Brosnan and opens September 16.