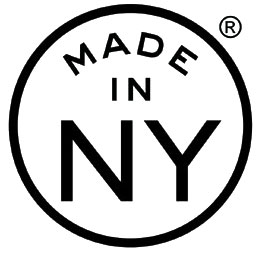 June 1, 2011 - Each year, the television networks announce which pilots will be picked up for the new TV season. This year, a number of these new series will be based in New York City, including:

"The 2-2" (CBS): From producers Robert De Niro and Jane Rosenthal, the series follows a group of six NYPD rookies. Adam Goldberg and Leelee Sobieski star.

"A Gifted Man" (CBS): Created by Susannah Grant, Patrick Wilson stars as a competitive surgeon whose life is changed when his ex-wife (Jennifer Ehle) dies but manages to teach him about life.

"Girls" (HBO): From producer Judd Apatow and featuring a cast that includes Lena Durham (Tiny Furniture), Jemima Kirke, Allison Williams and Zosia Mament, the series follows a group of girls in their early 20s as they deal with the highs and lows of life.

"I Just Want My Pants Back" (MTV): In this comedy from executive producer Doug Liman, a group of young 20-somethings decide to enjoy a carefree lifestyle in New York City rather than establish career paths and structured lives.

"Person of Interest" (CBS): J.J. Abrams produces this drama about an ex-CIA agent (Jim Caviezel) who is presumed dead and recruited by an eccentric billionaire to fight crime in the City.

"Smash" (NBC): Centering around the people who come together to create a Broadway musical based on the life of Marilyn Monroe, the series stars Debra Messing and "American Idol" contestant Katherine McPhee. Steven Spielberg serves as executive producer.

"Unforgettable" (CBS): Poppy Montgomery stars as a detective who has the unique ability to remember everything.

New York City is already home to fifteen primetime episodic series that will return in the coming months for new seasons. The City's entertainment industry employs over 100,000 New Yorkers and contributes approximately $5 billion to the local economy annually. There are also 4,000 ancillary businesses that support production throughout the five boroughs.