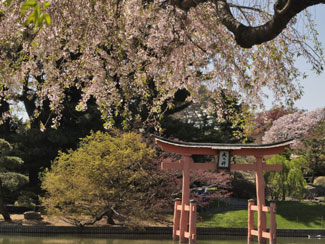 May 10, 2010 - The City of New York is home to more than 500 galleries, 375 nonprofit theater companies, 330 dance companies, 150 museums, 96 orchestras, 38 Broadway theaters, 24 performing arts centers, five zoos, four botanical gardens, and an aquarium. Many institutions offer free hours or suggested admission. See below free and suggested donation institutions across New York City throughout the year.

Venues with Free or Suggested Admission
• Alice Austen House Museum
• American Museum of Natural History (permanent collection only)
• BRIC Rotunda Gallery
• Brooklyn Museum
• Bronx Museum of the Arts
• Flushing Town Hall: Gallery by suggested donation.
• Jamaica Center for Arts and Learning: Gallery is free at all times.
• Kentler International Drawing Space
• Longwood Art Gallery at Hostos Community College
• Metropolitan Museum of Art
• El Museo del Barrio
• Museum of Biblical Art
• Museum of the City of New York
• National Museum of the American Indian
• P.S.1: Contemporary Art Center
• Queens Museum of Art
• Sculpture Center
• Snug Harbor Cultural Center and Botanical Gardens
• Studio Museum in Harlem
• Staten Island Museum


Free Hours at Cultural Venues
• Brooklyn Botanic Garden: Free all day every Tuesday, and Saturdays from 10AM-Noon.
• Brooklyn Children's Museum: Free before 11am on the second weekend of each month, and Wednesdays 2-5PM.
• Bronx Zoo: Every Wednesday is free.
• Guggenheim Museum: Pay what you wish on Saturdays, 5:45-7:45 PM.
• International Center of Photography: Voluntary contribution every Friday, 5-8PM.
• Jewish Museum: Free every Saturday.
• Lincoln Center David Rubenstein Atrium: Free performances every Thursday at 8:30PM.
• Museum of Arts and Design: Pay what you wish Thursdays 6-9PM.
• Museum of Chinese in America: Free every Thursday, 11AM – 9PM.
• Museum of Modern Art: Free Friday Nights, 4-8PM.
• New Museum: Free Thursday Evenings, 7-9PM.
• New York Aquarium: Suggested donation Fridays after 3PM.
• New York Botanical Garden: Free all day Wednesdays, and Saturday from 10AM-Noon.
• New York Hall of Science: Free Fridays 2–5PM and Sundays 10–11AM.
• Noguchi Museum: Pay what you wish the first Friday of every month.
• Staten Island Children's Museum: Grandparents Free Wednesdays 5-8PM.
• Staten Island Zoo: Free Wednesdays 2-4:45PM.
• Museum of Jewish Heritage: Free every Wednesday 4-8PM.
• Wave Hill Cultural Center: Free Saturdays and Tuesdays, 9AM-Noon.
• Whitney Museum: Pay what you wish Fridays 6-9PM.

Find more free and low cost events taking place across the five boroughs by visiting the NYCulture Calendar at www.nyc.gov/nyculture.