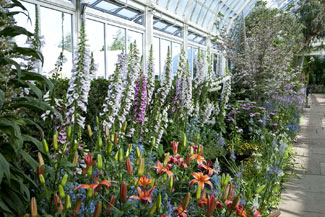 April 1, 2010 - April is National Poetry Month and to celebrate, New York City cultural and literary organizations will host poetry slams, readings and special cultural programs throughout the month. Poetry month will culminate with Poem in Your Pocket (PIYP) day on Thursday, April 29th, 2010, a special day of poetry activities hosted by the Office of the Mayor, the New York City Department of Cultural Affairs, the Department of Education, and many partners across the five boroughs. Join thousands of New Yorkers on PIYP day and carry a poem in your pocket to share with friends, family, co-workers and classmates.

Featured Events:

Bryant Park: Poetry Slam | April 29, 2010, 11am-2pm
Take a stroll and visit Bryant Park for the 8th Annual Poem in Your Pocket day open-mic session (11am-2pm), where public officials, public school children and professional poets will read poetry works. This year the open mic will include a special reading from poets of the Nuyorican Poets Café and a presentation by DJ Flip Bundles.

For more information, visit www.bryantpark.org.

New York Botanical Garden: Emily Dickinson's Garden | April 30 – June 13, 2010
This year the New York Botanical Garden and Poetry Society of America have partnered to present Emily Dickinson's Garden: The Poetry of Flowers. Learn about her life, her garden, and her writings and participate in readings of all of Dickinson's poetry on the opening weekend (April 30-May1, 2010) during The Big Read, an initiative of the National Endowment for the Arts designed to restore reading to the center of American culture.

Program features:

- Her Garden: Tour her Victorian home and garden re-created in the Conservatory filled with tulips, lilacs, lilies, and more.

- Her Poetry: Stroll through Garden paths and read some of Dickinson's most famous works surrounded by the flowers that inspired them.

- Her Life: Discover an engaging perspective through letters, artifacts, books, and images in the Gallery exhibition.

For more information, visit www.nybg.org.

Inaugurated in April 1996, National Poetry Month is a month-long national celebration of poetry. National Poetry Month aims to increase the attention of individuals and the media to the art of poetry, to living poets, and to poetry books and journals of wide aesthetic range and inflection.

To view poems, event listings, and more information about PIYP day, visit www.nyc.gov/poem.