Maya Elena Thomas


Each month we showcase an individual who participated in the "Made in NY" PA Training Program. Click here for information on the free, month-long program developed in conjunction with Brooklyn Workforce Innovations and designed to create job opportunities for New Yorkers, connect New Yorkers with employers in the industry, and educate production assistants on how to work collaboratively with the communities in which they shoot.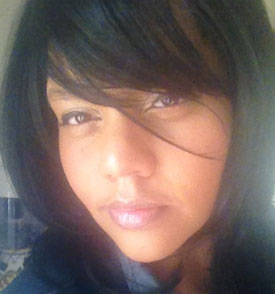 February 1, 2013 - When Maya Elena Thomas was serious about making a change in her life, she decided to make it happen with the "Made in NY" Production Assistant Training Program. She had always been interested in the world of media so the program, developed in partnership between the Mayor's Office of Media and Entertainment and Brooklyn Workforce Innovations to prepare diverse New Yorkers for entry level jobs on sets and in production offices, was the right fit for her.

Before joining the program, she was working a 9-5 job working with people with disabilities and mental health issues, but when she was handed a flyer after a concert one evening, she decided to make the leap into production and applied for the program.

"The training was a good change of pace for me," she remembered. "I had to learn to open my mind to new ideas and ways of doing things…while acquiring a better understanding of film and television production."

After becoming a certified "Made in NY" PA in October 2007, Thomas started out in the world of films and commercials and has worked on a lot of reality series, like "America's Next Top Model" and "Jersey Couture."

"My experience in this industry has been great," she said. "I have truly have met some great people and some characters filming in some wonderful places and some of the weirdest places."

Moving up in the industry, Thomas is now a production coordinator and is currently on the road as part of the second season of "Randy to the Rescue." She enjoys the travel that comes with the job.

"The most challenging part is learning how to balance my personal life and projects with work," she said.

Her father passed away six months after graduating the program. "Knowing that he was happy for me and proud of me means everything to me."

In the future Thomas has plans to one day create content that proudly represents herself, her community and her culture. "I would love for people to see the world through my lens," she said.

"I've learned that working hard and having a great attitude can carry you further then you think."

Interested in learning more about the "Made in NY" PA Training Program? Click here. Read more about previous "Made in NY" PAs of the Month here.