Antonio Green


Each month we showcase an individual who participated in the "Made in NY" PA Training Program. Click here for information on the free, month-long program developed in conjunction with Brooklyn Workforce Innovations and designed to create job opportunities for New Yorkers, connect New Yorkers with employers in the industry, and educate production assistants on how to work collaboratively with the communities in which they shoot.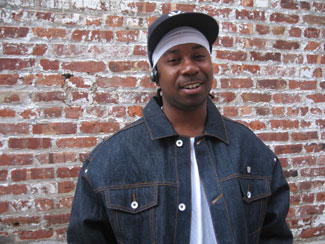 August 2, 2010 - Turn on the TV right now, and chances are you'll see a commercial that Antonio "Blue" Green worked on as part of its crew. Commercials for Verizon, Febreze, and even a Coca-Cola spot that aired during the Super Bowl are all a part of his credits now that he's started a career in the entertainment industry, thanks to the "Made in NY" PA Training Program.

Green, a Crown Heights resident who graduated from Cycle 5 three years ago, remembered the training as being informative and inspiring, but that it also included long days and hard work. "The best thing I learned during the training was how to network," he said.

After graduating, he worked on independent features and became interested in commercials. Brooklyn Workforce Innovations' Katy Finch, the program's director, steered him in the right direction, and he's been working on commercials ever since. "I like the fast pace of it," he said. "Within a week, it's over. Three or four days, and then it's a whole new job and a whole new crew."

Currently he's transitioning from a set PA to a coordinator, dealing with more paperwork and looking at budgets. "I'm getting closer to calling the shots," he said, adding that he plans to one day produce commercials and music videos.

Before becoming a "Made in NY" PA, Green wrote and composed songs. "After I finished a song, I wanted to create a video," he said, but he had no knowledge about how to do it. Since the program, he's shot several videos, including one for the group D-Block. Now that he knows what goes into creating a music video, "it's like a whole new world," he said.

The Brooklyn native is already on his way to achieving his goals; he recently started up his own production company, Blue Green Vision.

Interested in learning more about the "Made in NY" PA Training Program? Click here.