***PRESS RELEASE***
FIRE MARSHALS ARREST NORWEGIAN TOURIST FOR SETTING FIRES IN NEW YORKER HOTEL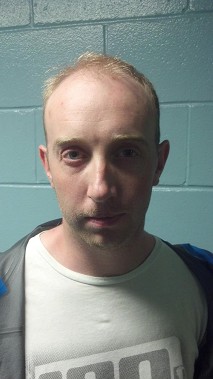 FDNY Fire Marshals have arrested Tore Brox, 29, a tourist from Norway, for setting multiple fires in the New Yorker Hotel, located at 481 8th Avenue in Manhattan, on Tuesday June 19, 2012.

"Arson is a very serious crime with potentially deadly consequences," said Fire Commissioner Salvatore J. Cassano. "The quick actions by our Firefighters at this fire prevented a potential tragedy and the tremendous investigative work by our Fire Marshals quickly brought this individual to justice."

The fire was reported at 4:50 a.m. on the twentieth floor of the hotel. The first arriving units found two separate fires had been set - one in the east wing hallway, the other in a housekeeping cart in the west wing hallway. The quick response by Firefighters prevented the fire from spreading to the nearby stairwells and further trapping hotel guests.

After a thorough investigation, FDNY Fire Marshals determined Brox, who was in Manhattan on vacation, set the fires and was later transported as a fire victim with minor injuries to Bellevue Hospital, which he later fled. Surveillance by Fire Marshals led to his apprehension later that evening. Brox is charged with two counts of arson and two counts of reckless endangerment.
Press Contact: Francis X. Gribbon & Frank Dwyer, (FDNY) (718) 999-2056