***PRESS RELEASE***
FIRE MARSHALS ARREST BROOKLYN MAN FOR SETTING THREE-ALARM FIRE THAT RESULTED IN 31 INJURIES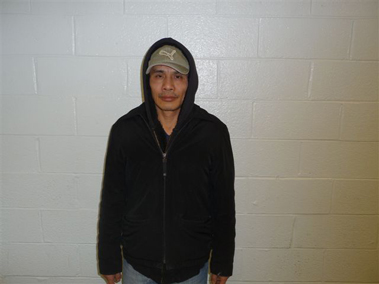 Chiu Tsang
FDNY Fire Marshals on Monday arrested 56-year old Chiu Tsang of Brooklyn for setting a fire at 510 61st Street in Brooklyn on Sunday, March 13.  Tsang, who lives several blocks from the fire, was arrested by Fire Marshals after they reviewed video surveillance tapes of the fire.  Tsang was identified at the fire scene and upon questioning made several incriminating admissions to Fire Marshals.
The fire was first reported at 5:12 a.m. and the first units arrived on scene in just over three minutes.  The fire was set in the first floor entranceway of the four-story apartment building and extended up the stairwell to every floor.  It took more than 140 firefighters over two hours to bring the fire under control.  Twenty-three residents of the building were injured, four of them critically.  In addition, eight firefighters were injured while operating at the fire, including several who were injured by an interior collapse of the building's stairwell.
"Our Firefighters, EMTs and Paramedics did an incredible job rescuing and treating those injured in what was a very dangerous and chaotic fire early Sunday morning," said Fire Commissioner Salvatore J. Cassano.  "The great work by our Department continued as our Fire Marshals worked tirelessly throughout the day and night to arrest a very dangerous arsonist."
"This depraved act of setting a fire in a fully occupied building during the early morning hours will not be tolerated in our city.  We are fortunate that there was no loss of life to our citizens or our Firefighters," said Chief Fire Marshal Robert Byrnes.  "I would like to commend our Fire Marshals, whose quick actions led to the timely identification and apprehension of this individual."
Tsang faces charges of arson, criminal mischief and multiple counts of assault.  His motive for starting the fire remains unclear at this time and the investigation is ongoing.
Press Contact: Francis X. Gribbon & Frank Dwyer, (FDNY)
(718) 999-2056