***MEDIA ADVISORY***
FIRE MARSHALS ARREST STATEN ISLAND MAN FOR SETTING
THREE-ALARM FIRE THAT INJURED 10 FIREFIGHTERS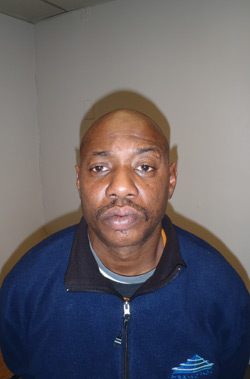 FDNY Fire Marshals on Monday arrested 46-year old Darnell "Jersey" Weeks of Staten Island in connection with a November 19th third-alarm fire at 42 Westervelt Avenue that injured 10 firefighters. Weeks, a well-known panhandler at the Staten Island Ferry terminal, set the fire as revenge, believing he was cheated out of $4 by a woman who went out to purchase drugs.
Fire Marshals said Weeks gave the woman $4 toward the purchase of drugs and when she failed to return, he set fire to the three-story private dwelling where she lived. The fire spread to a nearby building and took approximately 138 firefighters nearly an hour and 20 minutes to bring under control.
Fire Marshals tracked Weeks to a friend's house in New Jersey on Sunday. He returned to the city this morning and surrendered to Fire Marshals.
Weeks, who is well-known to Staten Island Ferry personnel as an "aggressive panhandler" at the ferry terminal on Staten Island, most recently resided at 415 Jersey St., but also spends a good deal of his time in Jersey City, NJ, where he grew up.
He is charged with second-degree arson, reckless endangerment and 10 counts of assault for each of the firefighter injuries. He faces up to 15 years in prison if convicted. Weeks has a string of prior arrests for robbery and drugs in Staten Island, New Jersey and North Carolina.