History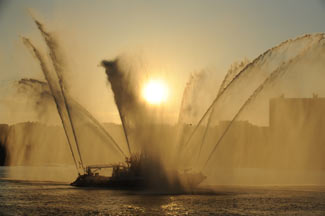 The FDNY has a long history of serving the needs of the community with its origins dating back to 1648. But it wasn't until 1865 that the modern-day Fire Department was first established. The professional force was needed to better provide protection to the fast-growing and increasingly complex metropolis. The first reference to the nomenclature F-D-N-Y was made in 1870.
On January 1, 1898, the City of New York was consolidated and its disparate fire services were brought under the unified command of the first FDNY Commissioner. FDNY established its pre-hospital care services in 1996 with the creation of the Bureau of EMS.
FDNY opened its present-day Fire Academy in 1975, its Fire Marshal Training Center in 1994 and assumed command and control of its EMS Academy in 1996.