Engine 216 Helps Patient using Naloxone on First Day Firefighters Equipped with the Medication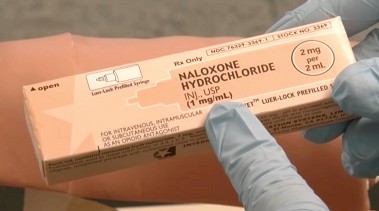 Naloxone
Firefighters from Engine 216 helped a man in Brooklyn on July 1 using the medication Naloxone on the first day it was issued to trained firefighters and EMTs in the field.
The call was received at around 6 p.m. for an unconscious man around the corner from the firehouse.
Lt. Brian Wendland, and Firefighters Matthew Stack, Steven McCann, Daniel Carlucci and Brian Wilson responded. After assessing his symptoms, they gave him oxygen and administered the medication. After a minute or two the man was alert and speaking to them.
"It's nice to be able to help someone out like that," Firefighter Wilson said. "It was a team effort, everyone on the rig did their part."
More than 2,000 firefighters and EMTs were trained and issued the medication starting July 1. They join the more than 900 FDNY paramedics who have been using Naloxone for more than 40 years.