FDNY Graduates 95 Paramedics and EMTs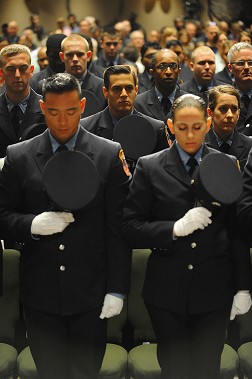 Ten paramedics and 85 EMTs graduated from the Academy.
The FDNY welcomed its next generation on June 30, as 10 paramedics and 85 EMTs graduated from the EMS Academy.
"Each of you will bring unmatched pre-hospital care to the people we are sworn to protect," Fire Commissioner Daniel Nigro said during the ceremony at the Christian Cultural Center in Brooklyn. "You have trained incredibly hard for your new roles and we know you're ready."
This diverse group of graduates speaks 13 languages, including American Sign Language, Bengali, Cantonese, Creole, Ewe, French, Greek, Indonesian, Italian, Mandarin, Polish, Russian and Spanish.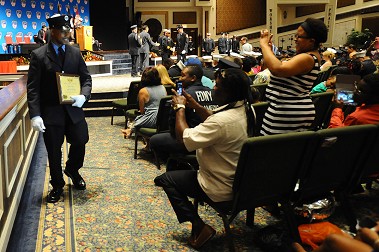 Family and friends cheered for the new paramedics and EMTs.
"In your first month with the FDNY, you will respond to more medical emergencies than most paramedics and EMTs do in an entire year," Chief of EMS Abdo Nahmod said. "You can go home every day and say you made a difference in someone's life."
The new paramedics and EMTs will be assigned to units throughout the five boroughs.
"You have shown true dedication, and this is a milestone," Chief of the EMS Academy Roger Ahee said. "But, remember, it's only a first step in your career."