FDNY Firefighter who Started International Rescue Team Remembered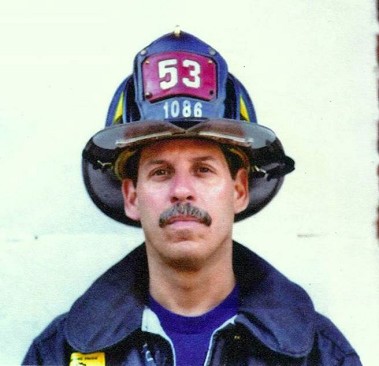 Firefighter Luis Fragoso
The FDNY family lost a true hero in April.
Retired Firefighter Luis Fragoso, who, among his many heroic actions, started the Disaster Assistance Response Team (DART) that assists communities during disasters.
"He was your typical firefighter – a textbook firefighter," Lt. George Diaz said. "He never wanted acknowledgement. He was always giving credit to others."
Firefighter Fragoso joined the Department in 1983. He was an accomplished firefighter, Lt. Diaz saying he even rescued a child from a fire.
But after Firefighter Fragoso volunteered to respond to Puerto Rico after Hurricane Hugo in 1989, to help with American Red Cross operations, that he and retired Lt. Cesar Rivera thought the FDNY should organize a group to do similar work.
Working with the FDNY, DART was born – with active and retired firefighters and EMS members volunteering to participate. When deployed, the responders will do anything they can to help a community experiencing a disaster, including running shelters, surveying damaged homes and helping families acquire necessities.
The group, which now includes more than 100 members, has responded to numerous large scale events in its more than 20 years, including Hurricane Katrina, earthquakes in California, power outages in Canada and tornadoes in Oklahoma. And each time, Firefighter Fragoso was not only helping on the ground, but also working behind the scenes to ensure everything went smoothly.
He retired from the Department in 2002, but continued working on DART throughout his retirement.
There now are numerous DARTs across the country.
"[Firefighter Fragoso] was the one that stayed up late and kept the books," Lt. Diaz said. "It was extra work he put in to this organization so that it worked. The days were long, but the rewards were priceless."