FDNY Members Save Family Affected by Carbon Monoxide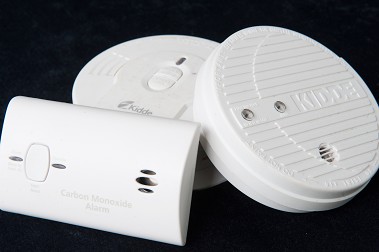 FDNY EMTs Abdul Boddington and Hanifa Parris saved a family of three in Brooklyn who were feeling the effects of carbon monoxide (CO) on March 25.
EMS members were called to the home on Arlington Avenue just before 5 a.m. for a woman who believed she was experiencing symptoms of a stroke or heart attack.
When they entered the home, EMT Boddington said his CO meter "started to go off, then kept rising as I went upstairs until it reached 800 ppm. That was scary because even levels above 300 ppm can be dangerous."
CO is colorless, tasteless and odorless, so without a CO alarm, one probably would not know he or she was experiencing poisoning. High exposure to the gas can lead to death.
They started opening windows to ventilate the residence and helped evacuate the three women who were experiencing signs of CO poisoning, which include dizziness, headaches and nausea. EMT Boddington said even he and his partner felt the effects of the CO after just five minutes in the residence.
They transported the three women to Jacobi Hospital for their hyperbaric chamber.
"They did a great job," EMS Deputy Chief John Nevins said. "Getting everyone out of the building was the biggest and best thing they could do."
Learn more about how you can keep your home safe.