FDNY EMS Lieutenant Wins Innovator Award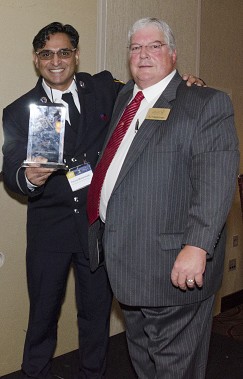 Lt. Farooq Muhammad (left) with Editor-in-Chief of JEMS Magazine A.J. Heightman.
FDNY EMS Lt. Farooq Muhammad received the EMS 10: Innovators in EMS Award at the JEMS Emergency Medical Services annual conference for his work making five music videos about the Emergency Medical Services.
The recognition ceremony at the 2014 EMS Today Conference and Exposition in Washington, D.C., honored innovators from across the country.